Berlin – NO FEAR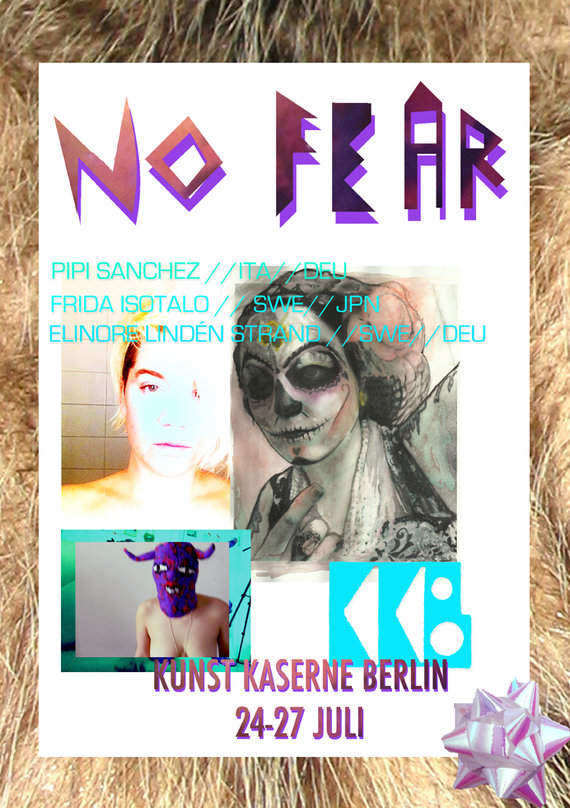 NO FEAR, a group exhibition by Pipi Sanchez, Frida Isotalo and Elinore Lindén Strand July 24 – 27, 2013 at KKB Gross-Berliner Damm 80, 12487 Berlin-Treptow, Germany. DAILY 5pm – 8pm.
PROGRAM
Wednesday: GRAND OPENING – 5pm/ FRIDA ISOTALO (Performance 6pm)
Thursday: BARBARA (Performance 6pm)
Friday: ÅSLÖG ENOCHSSON (Performance 6pm)
Saturday: FINNISAGE – 5pm and performance: FRIDA ISOTALO & STINA ANDERSSON – 6pm.
---
Tagged Artists in This Post:
---