Feminine Moments' bibliography – art books about Canadian artist G.B. Jones.
Trailer (1:55) for "The Yo-Yo Gang" by GB Jones Starring Caroline Azar, Beverly Breckenridge, Donna Dresch, Mark Freitas, G.B. Jones, Bruce LaBruce, …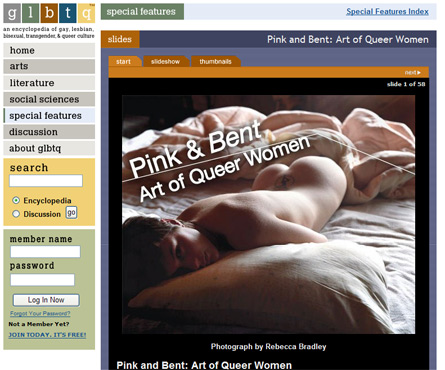 I invite you to see a slideshow documenting the exhibition 'Pink and Bent: Art of Queer Women' first mounted at the Leslie/Lohman Gay Art Foundation gallery in New York City between May 21 and June 28, 2008 on glbtq.org's website.