Press release by the Guerilla Girls. Cross posted at Guerillagirls.com

WE'RE INVADING MINNESOTA TO SUPPORT SAME SEX MARRIAGE AND FIGHT VOTER ID … PLUS DROPPING A BOMB ON D.C.
Michele Bachmann, just like you and me! Check out our Minneapolis billboard at Glenwood Avenue at N.12th St. We used Bachmann's own words to fight marriage discrimination in Minnesota. She declared all Americans have the same civil rights, including the right to marry. (Only, according to her, gays and lesbians have to marry someone of the opposite sex!)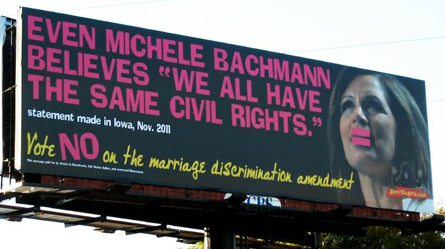 Voter ID? Check, please?
This flyer is being distributed door to door in Minnesota (USA).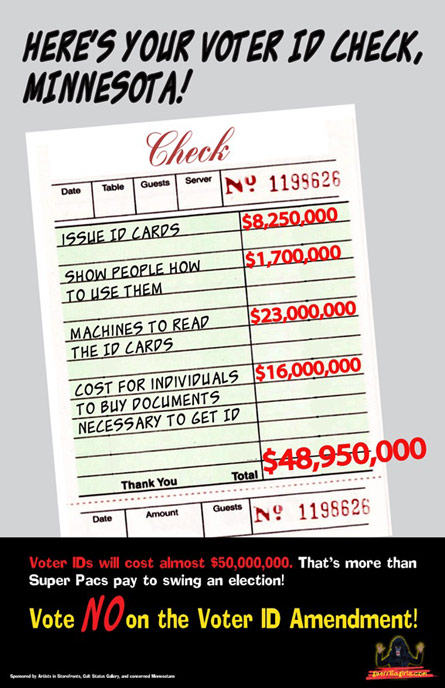 There's also a Voter ID amendment on the 2012 ballot in Minnesota, so we did a flyer to remind Minnesotans that to get IDs, they have to pay and pay. We al know that Voter ID laws are not about voter fraud, which rarely occurs. They are a right wing attempt to prevent people from voting — especially poor people.
JAM YOUR CULTURE! GO APE WITH US! LOVE, GUERRILLA GIRLS