Obscure Places, Work In Progress By Birthe Havmoeller
Text and photos by Birthe Havmoeller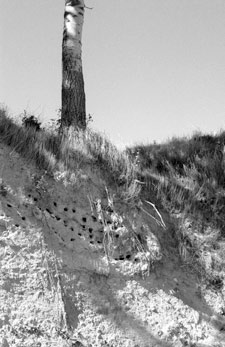 Birthe Havmoeller (artist and editor): I am a self-taught photographer / visual artist and editor of Feminine Moments.
I was born in Denmark in 1962. My childhood home was next to a beach. My mother was a studio potter and my father was a farmer.
I was in my 20'ies when I realized that I am gay. It was as, if I lifted a blindfold away from my eyes. Life didn't become any easier… and it is still a mystery to me, but I learned to look within myself for my truth and search for the untold.
I am a woman looking for the greater meaning of my life or just a crack in the 'Matrix' and a glimpse of what is behind the world as we see it. When I work with my camera, I turn Nature into a big Magic Mirror in which I look for a reflection of my soul. And as I walk about I snap photos, when I feel that I have found objects or places that reflects something hidden deep within me… something that is yet so unconscious that it can't be named.

'Bifrost' by Birthe Havmoeller, 2009
Obscure Places
I love the quality of traditional B/W photography and I have decided to continue working with an analogue camera and B/W films. At the moment I am working on a series of photos titled 'Obscure Places'. It is images from the zone between the land and the sea, where tide, wind, waves and man are eroding the landscape.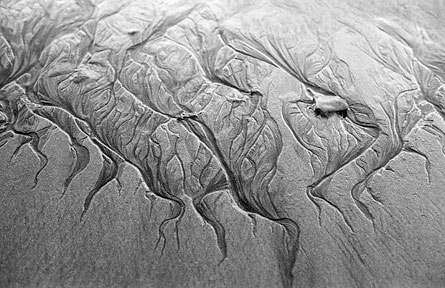 'Tender feelings' by Birthe Havmoeller, 2006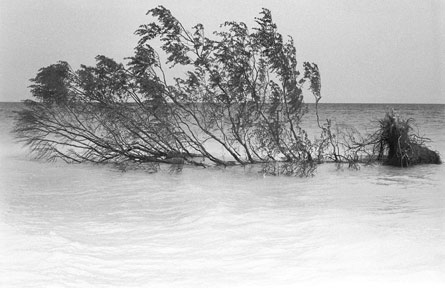 'Floating tree' by Birthe Havmoeller, 2007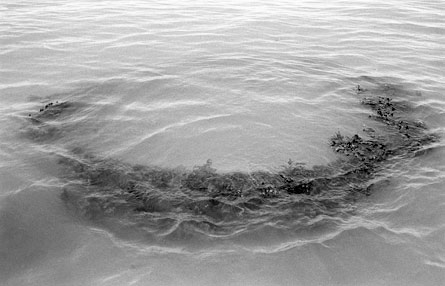 'Seascape or the Ring of Weeds' by Birthe Havmoeller, 2007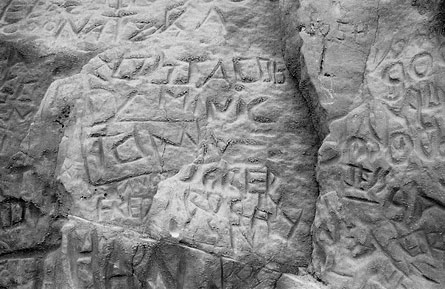 'Jessica was here…' by Birthe Havmoeller, 2007
Lesbian Art and the Feminine Moments Resource Site
Since the mid 1990s I have felt an urge to know more about what lesbian artists are doing around the world and in 2003 I launched Feminine Moments. Feminine Moments is my contribution to the international lesbian community. If you like what you see on this website, I hope you will help me make this resource site grow by sharing your contacts and knowledge about art projects by out and proud lesbian artists with me.
/ Birthe Havmøller
Link
---
Tagged Artists in This Post:
---