Press release by Michèle Pearson Clarke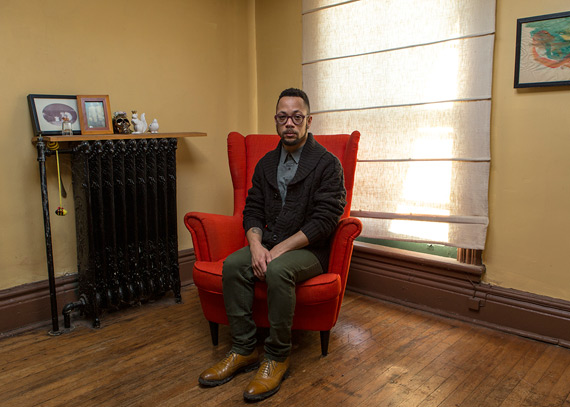 Photograph from Parade of Champions by Michele Pearson Clarke, 2015.
About the Exhibition
Parade of Champions explores the grief experiences of three black queer people, following the deaths of their mothers. Although grief is borne from loss of any kind, for an adult child, a mother's death is incomparable. As universal and inevitable as it might be, this suffering is complicated by the restriction on mourning in our culture. Grief upsets us. It makes us uncomfortable. The bereaved are expected to mourn in private or at the very most, publicly for a short period only. For black queers, already unseen and othered, grieving a mother's death requires a further pushing back against notions of disposability and invisibility.
Drawing on Clarke's experience after her mother's death in 2011, Parade of Champions centres this black queer counter-narrative in creating a poetic encounter with loss. Employing still video portraits and audio interviews, this immersive three-channel installation invites viewers to bear witness to this black queer grief.
WHEN: June 5th–June 28th, 2015
WHERE: Ryerson Image Centre Student Gallery, 33 Gould Street, Toronto, ON
OPENING RECEPTION: June 10th, 5:00–8:00 pm
GALLERY HOURS: Tue, Thu, Fri: 11:00 am–6:00 pm, Wed: 11:00
am–8:00 pm, Sat–Sun: 12:00–5:00 pm
ARTIST TALK: June 10th, 6:00–7:00 pm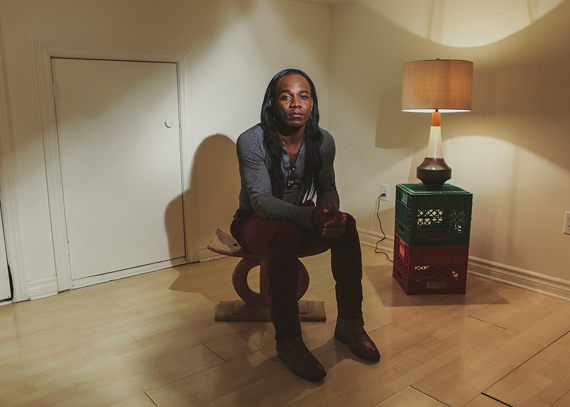 Photograph from Parade of Champions by Michele Pearson Clarke, 2015.
Artist Talk
Conversation with the Artist: Michèle Pearson Clarke and Deanna Bowen Join Michèle Pearson Clarke for an artist talk and conversation with interdisciplinary artist and educator Deanna Bowen, about the making of Parade of Champions as well issues related to documenting and bearing witness to the black experience.
WHEN: June 10th, 6:00–7:00 pm
WHERE: Ryerson Image Centre, 33 Gould Street
About the Artist
Michèle Pearson Clarke is a Trinidad-born artist, based in Canada, who works in photography, film, video and installation. Using archival, performative and processoriented strategies, her work explores queer and black diasporic longing and loss. Recent exhibition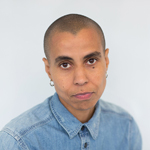 s and screenings include We Can't Compete: A Feminist Art Gallery Satellite Project at the University of Lethbridge Art Gallery, Pleasure Dome New Toronto Works, International Film Festival Rotterdam and Images Festival. While at Ryerson, her research has focused on representations of grief in documentary, and she was the recipient of Ontario Graduate Scholarships in both 2013 and 2014. She holds a BA (Honours) in Psychology from Queen's University and a Master of Social Work from the University of Toronto. Currently, Clarke is a member of the Feminist Art Gallery board collective and serves on the board of directors at Gallery 44.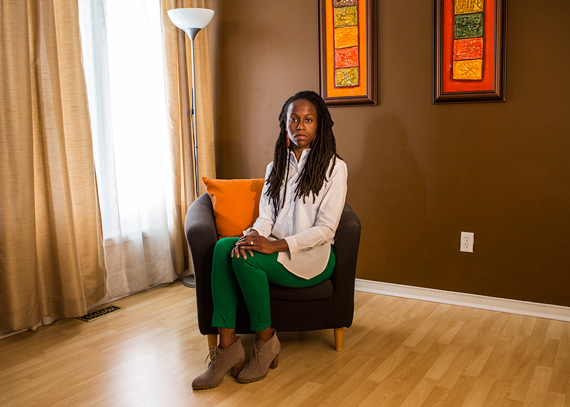 Photograph from Parade of Champions by Michele Pearson Clarke, 2015.