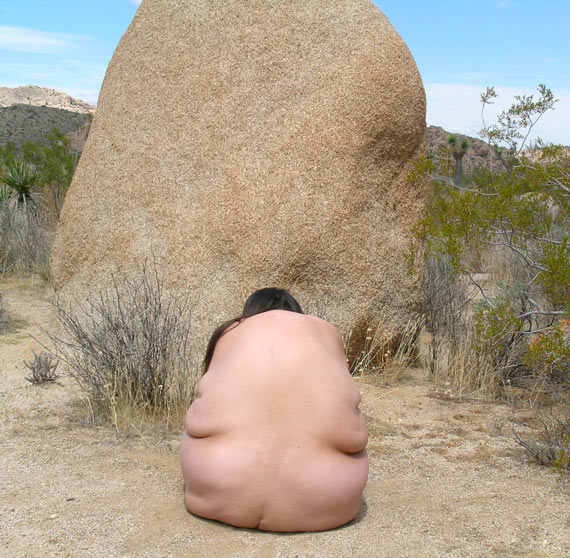 Laura Aguilar, Grounded #114, 2006. 20 x 16 in. Courtesy of the artist and UCLA Chicano Studies Research Center.
Leslie-Lohman Museum presents an exhibition of queer feminist artists exploring the body as site of resistance, envisioning a positive queer future. The exhibition features work from Laura Aguilar, Cathy Cade, Heather Cassils, Tee A. Corinne, Zanele Muholi, Chitra Ganesh, Allyson Mitchell, Zanele Muholi, Catherine Opie, Sophia Wallace, and Chris E. Vargas; these artists subvert the mythologies and ideals surrounding lesbian and transgender bodies and foreground queer bodies obscured by invisibility.
After Our Bodies Meet: From Resistance to Potentiality
Curated by Alexis Heller
Exhibition Dates: June 5 – July 27, 2014
Opening Reception: June 5, 6 – 8 pm
at Leslie + Lohman Museum of Gay and Lesbian Art, 26 Wooster Street in the SoHo neighborhood of New York City.
Related Links
See the press release about After Our Bodies Meet: From Resistance to Potentiality