My Vision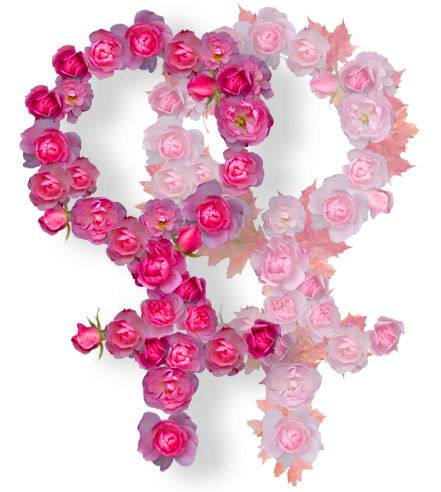 My dream is to create a strong platform for queer feminist and lesbian art – a virtual space for artists, curators, gallerists, publishers and art lovers. I believe that amazing things will happen, when we, lesbians, out artists, gay women, queer women and feminist artists start sharing our creative visions, our love of art and enthusiasm about making art and feminist culture.
I launched Feminine Moments in 2003, because I couldn't find a single website, which promoted contemporary art by lesbian and queer women artists, and made the international community of out women artists visible.
Call for Co-editors and Guest Writers
The amount of amazing queer and lesbian feminist art and arts events around the world which could be presented at Feminine Moments' art blog is so much bigger than it was just five years ago and I am now turning Feminine Moments (resource site and art blog) a collaborative project. The aim is to create a platform for the empowerment of lesbian, bisexual and queer women artists, arts students, curators and a lovers of Queer Feminist Art. I hope that you'll help spread the word that I am now looking for women co-editors and guest writers for Feminine Moments.
All co-editors and guest writers define their own areas of interest and expertise. The art blog is in English. There is no editorial 'house style', just a few dos and don't. You write as you please about your favourite queer feminist arts topics.
Please send an email to me about yourself if you are interested in joining the Feminine Moments' editorial team who publishing promotional materials from women artists and our own writings about Queer Feminist Art.
Submit Your Art Projects and Artworks
I see myself as a facilitator rather than a curator and this art blog is an open queer/ lesbian feminist platform. It is open to anyone, who would like to join. Feel free to submit your queer art post (i.e. an artist statement & some illustrations), your YouTube video or website.
Feminine Moments at Facebook
Join the group at Facebook. Chat with artists and art lovers, share you links and queer art works or just sit back, relax and enjoy the queer/lesbian art links, which I'll post every 2-3 days.
Love & kisses
/ Birthe Havmoeller
PS Read also this post:
Birthe Havmoeller – The Story About Feminine Moments