Biennale Arte 2022 – Meetings on Art: Curating from Feminist Perspectives
Video (2:05:00): a feminist paneldebate at Biennale Arte 2022 in Venice, Italy, with Cecilia Alemani, Jennifer Higgie, Andrea Giunta, Adrien Sina, Clarissa Ricci. The panel discusses curatorial practice from a feminist standpoint, troubling the idea of curating all-women shows, while looking at the inclusion of women at the Biennale Arte through the years. Special focus to "Materializzazione del linguaggio" (1978), the first exhibition in the Biennale Arte's history dedicated to women artists. The 59th International Art Exhibition "The Milk of Dreams" runs through November 27, 2022, in Venice, Italy.
In her keynote for the feminist meeting at the Biennale Arte 2022, Jennifer Higgie asks the question: do we need all-woman art shows or not?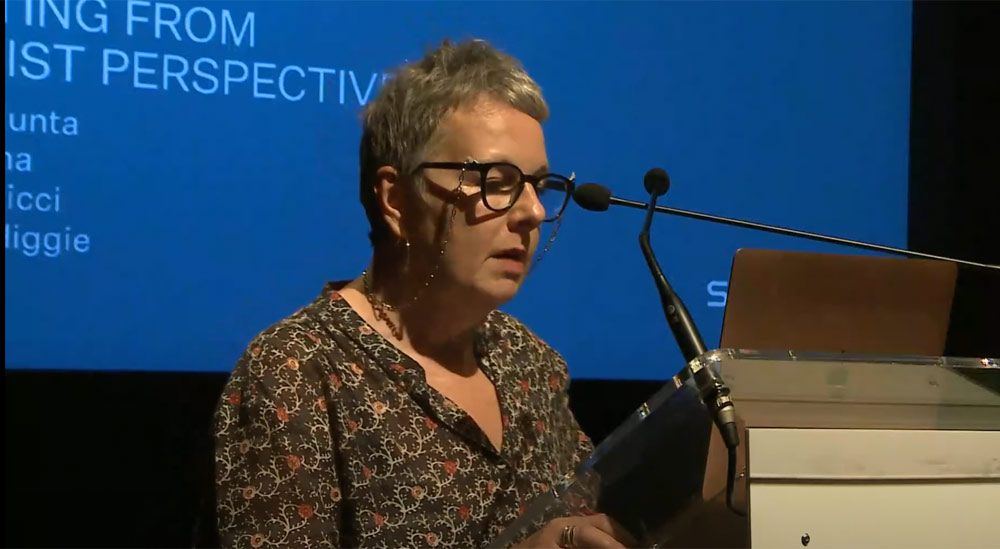 Jennifer Higgie, Venice, Italy.
[The copyright of the video above remains with the original holder and it is used here for the purpose of education, comparison and criticism only.]