Of Mannequins and Minikins by Maria DeGuzmán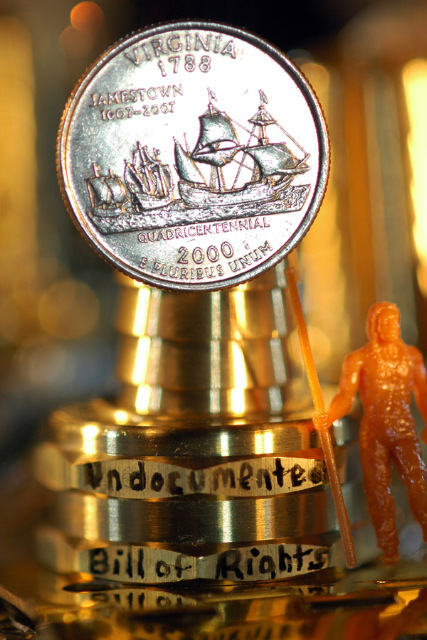 Undocumented Bill of Rights © 2011 by María DeGuzmán, Camera Query.
Of Mannequins and Minikins
An art exhibit by professor and artist María DeGuzmán in collaboration with Jill H. Casid and Carisa Showden
September 16 – 25, 2013
Exhibit Gallery, 2nd Floor
Joyner Library, East Carolina University, Greenville, North Carolina, U.S.A.
Of Mannequins & Minikins is a photography exhibition that offers a small sample of fifteen years of visual work by university professor, writer, and photographer María DeGuzmán. Some of the work has been done in collaboration with Jill H. Casid, some with Carisa R. Showden, and some created solo. The images employ mannequins or minikins (miniature figurines) to visualize complex relationships between the categories of public and private, inanimate and animate, post-human and human, the visibly larger than life and the overlooked, the displayed and the obscured, the legible and the illegible.
Dr. DeGuzmán is currently professor of English & Comparative Literature and Director of Latina/o Studies at UNC-Chapel Hill.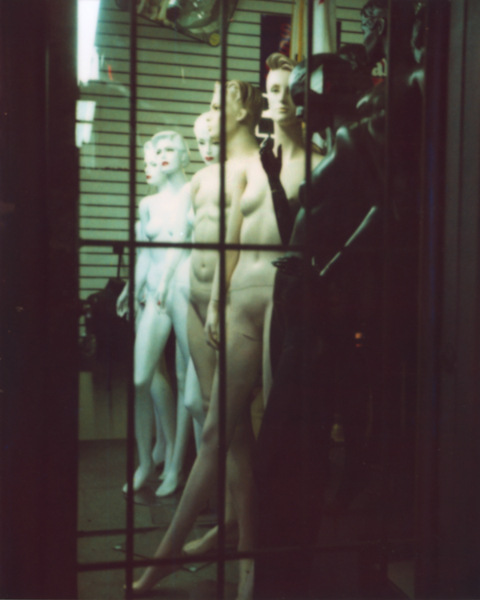 Soul of Mannequin Under Capitalism © 1999 by Jill Casid & María DeGuzmán, SPIR: Conceptual Photography.
Related Link
Read the press release: Of Mannequins and Minikins