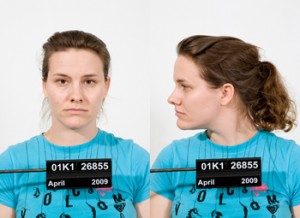 Charlotte Haslund-Christensen will be presenting her art project WHO'S NEXT? and other art works at 'Humans – fotografi', a group exhibition at Munkerup Hus in Dronningmølle, Denmark.
The Opening:
Charlotte invites you to join her at the opening on March 21, 2015 at 15.00.
'Humans – fotografi' runs through May 25, 2015.
About WHO'S NEXT?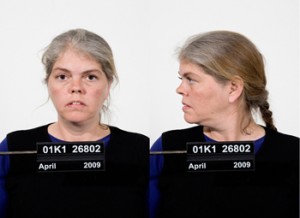 Charlotte Haslund-Christensen: 'My current artistic practice is focused on the use of photography itself to address these mechanisms and processes: to challenge the basis of historical and contemporary photographic 'evidence' and interrogate representational forms. From the colonial images of 'natives' photographed from in front and behind on expeditions throughout contemporary Denmark, to mugshots of homosexuals shot in a police station basement in 'Who's next?'
Who's next?' is the title of my latest project. Because as the need for 'the other' – religious, sexual, national, political – rises in a global climate of increasing fear, I realize a growing personal need to question the role of my own medium in generating exclusion and stigmatization.'
[Above photos are from Who's Next? by Charlotte Haslund-Christensen]