Video (1:16:46): artist talk – Mickalene Thomas in conversation with Sarah Thornton at California College of the Arts.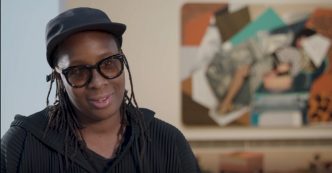 Explore the work of New York-based queer feminist artist Mickalene Thomas, who is best known for her elaborate, rhinestone-encrusted paintings of African-American women.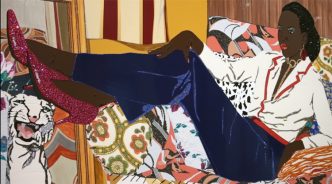 Queer feminist artist Mickalene Thomas discusses her work 'Portrait of Mnonja'. Thomas explains her inspirations for the painting and the role that performance plays in her practice.