Workshop by Dorothée Smith at Les Rencontres d'Arles Photographie
Workshop: Dorothée Smith – The invisible side of things
From 8 to 13 July 2013, at the international photography festival Les Rencontres d'Arles Photographie in the south of France. The workshop is bilingual English – French.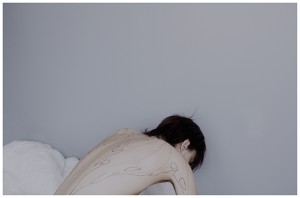 Participants will experiment with different technical and aesthetic decisions each day in order to create a personal series.
Dorothée Smith intends to focus on an abstract theme so that everyone has to invent and find solutions in pictorial language.
Illustration: "hear us marhcing up slowly", Dorothée Smith 2012, courtesy of Galerie les Filles du Calvaire
It involves somehow making an idea or a mental concept perceptible, almost tangible; revealing through photography (or video) what is, in principle, invisible. The themes will be defined according to people's choice or their questions. There are any number of possibilities: they could include, for example, notions of absence, obsession, identity, soul, ghosts, haunting, and so on.
The work might require staging, or simply involve a sampling of reality, with particular attention to the surroundings and unique atmosphere of the city of Arles, and careful definition of the means used to create the images. It will provide an opportunity to make decisions about technical matters, and the different ways a subject can be treated.
According to their experience, participants can combine video, slide shows, sound effects, and so on, with a conventional photographic approach.
The workshop will also involve plenty of thinking and discussion, particularly about the ideas of authors from disciplines as varied as cinema, philosophy, literature and even dance – all areas that can provide ideas, solutions, and even fresh questions to stimulate people's projects.
Further details and online registration at the festival site.
Dorothée Smith
Her career has included a post-graduate degree in Philosophy at the Sorbonne, a degree from the French École nationale supérieure de la photographie (ENSP), the TAIK in Helsinki and then at Le Fresnoy, France. Her work can be seen as an observation of constructions, deconstructions, displacements, and transformations of identity. Photography here rubs shoulders with video, hybrid art and the use of new technologies, and has led to collaboration with a research team from the CNRS/IRCICA (French National Centre for Scientific Research) in 2012. Her work has been exhibited at, amongst other places, Les Filles du Calvaire, Paris; Château d'Eau, Toulouse; Atelier de Visu, Marseille; and Casino, Luxembourg – as well as at photography festivals such as Photo Phnom Penh, Cambodia; Pingyao, China and the Daegu Biennale, South Korea, and Les Rencontres d'Arles in 2012. Dorothée Smith is a member of the 'L'Évadée' collective and the Hans Lucas Studio de Création. Her work is represented by the gallery Les Filles du Calvaire, Paris.
Related Link
www.dorotheesmith.net