L-CALENDAR Celebrates It's Fifth Anniversary
Press release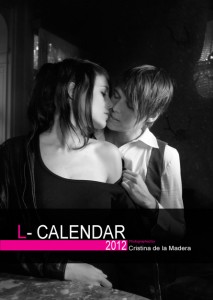 Exactly 5 years ago, the first calendar of art photographer Cristina de la Madera was released.
In the new edition 2012, the photographer remains to her original concept: an honest calendar with sincere love between beautiful, real lesbian women.
In contrast to the wide range of gay male calendars, lesbian or bisexual women stay disadvantaged.
The popularity of this calendar is increasing every year, what is suggesting that lesbian girls also need recognizable images. The calendar is sold in different shops in Europe and online in the U.S.
Cristina wanted something more for this special anniversary and therefore rented a beautiful photographic location, where the majority of the photographs were taken: soft ligthing, beautiful women and true love did all the rest!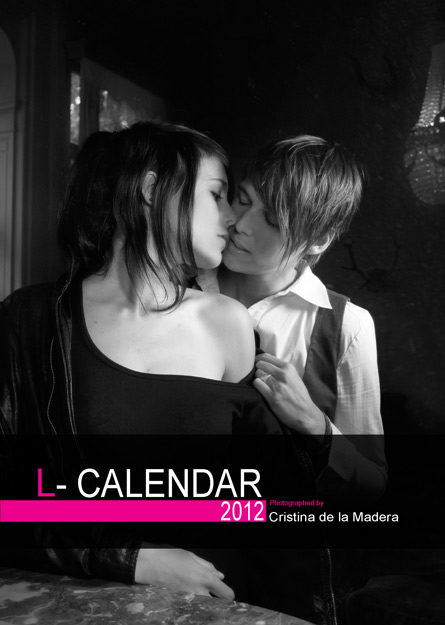 L-CALENDAR cover 2012. Photo by Cristina de la Madera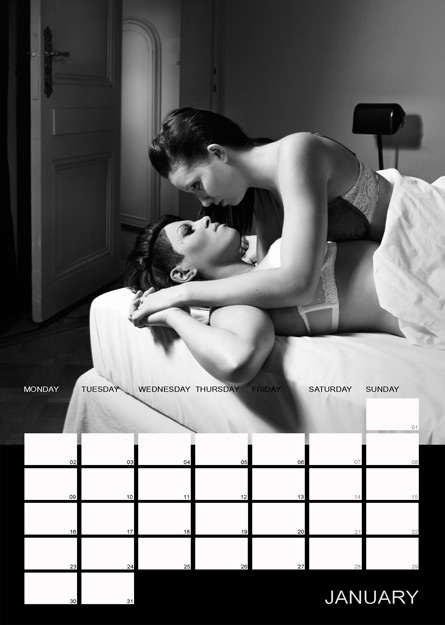 January, L-CALENDAR 2012. Photo by Cristina de la Madera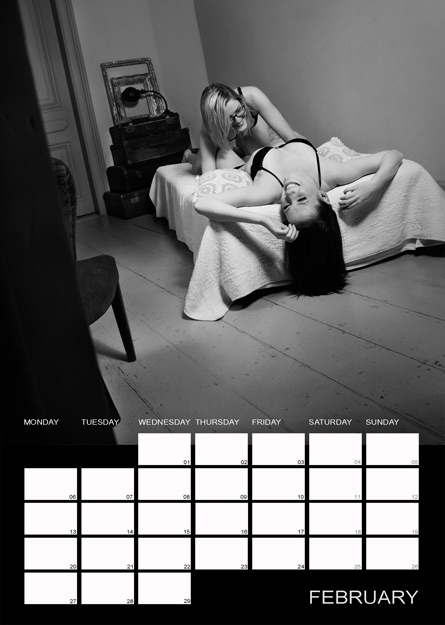 February, L-CALENDAR 2012. Photo by Cristina de la Madera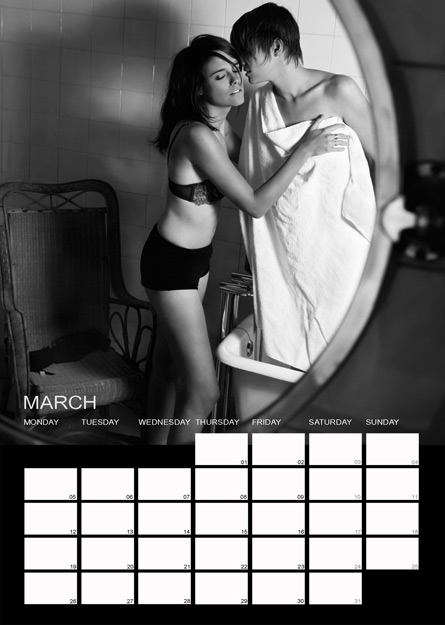 March, L-CALENDAR cover 2012. Photo by Cristina de la Madera
Related Links
Photographer Cristina de la Madera's website
Read about the L-CALENDAR 2011 at Feminine Moments