The Artist In You – Mixed Media Visual Art Workshop for Youth
Press release cross posted at queerartsfestival.com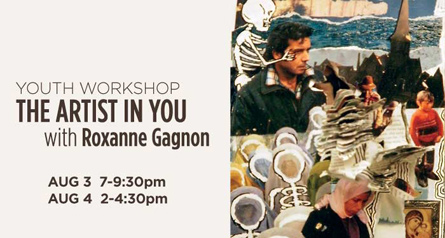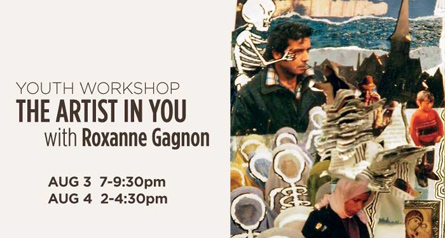 Workshop: The Artist In You with Roxanne Gagnon
Two 2.5 hour sessions organised by Queer Arts Festival, Vancouver, Canada
Start: August 3, 2012
End: August 4, 2012
Cost: $40 per session; bursaries available, no one will be turned away for lack of funds.
Venue: Roundhouse Exhibition Hall, 181 Roundhouse Mews, Vancouver, BC, Canada
Join rockin' instructor Roxanne Gagnon in an exploration of self-inquiry through manipulation of mixed media, including found objects and remnants of pop culture.
Be prepared to get honest, a little dirty, and gain a better understanding of your individual, artistic expression. This workshop is designed for LGBT / Queer / Questioning youth with a keen interest in visual arts.
Participants are welcome to attend both workshops, or drop in to only one.
Related link
Queer Arts Festival