Dorothée Smith in Helsinki
Press release via facebook
Dorothée Smith
The Finnish Museum of Photography / Suomen valokuvataiteen museo in Helsinki
15.1–9.3.2014
Press Briefing on Tuesday 14st January 11 am.
Opening on Tuesday 14st January from 6pm to 8pm. The artist will be present at both events. Welcome!
The photographs of the French artist Dorothée Smith (born 1985) explore the themes of absence and presence, as they paint a picture of the constant changes a young person undergoes. This major solo exhibition is Smith's debut in the Nordic countries. Still in her late twenties, Paris-based Dorothée Smith was brought up on the internet and digital technology. Smith's works are influenced by, for example, the photography of Nan Goldin, Christer Strömholm and Antoine d'Agata.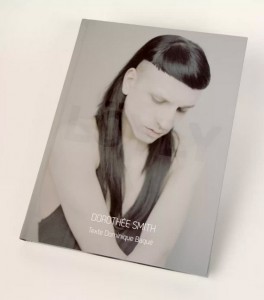 Smith's hazy and melancholy images create their own world. Her photographs feature fragile young adults, sometimes facing away from the viewer, in juxtaposition with quiet landscapes. The people in the works seem spellbound, transfixed, but, at the same time, you can sense the change and restlessness raging inside them.
Smith says she is constantly photographing her friends. She says she is very interested in what is not visible, and in what, in people and in the change that happens in them, remains uncaptured by the images. What can we only see in our minds?
To be exhibited at the Finnish Museum of Photography will be Dorothée Smith's photographic works from various series, including Löyly, which she created in Finland. The exhibition will also feature a multimedia video installation, Agnès, and a brand-new short film, Septième Promenade.
The exhibition is accompanied by the book Dorothée Smith: Löyly, which was published in November 2013 by Filigranes Editions at the Paris Photo fair. [See photo above]. The book is available for sale at the Finnish Museum of Photography shop.
Dorothée Smith's works have been widely exhibited around the world. She is represented by the Parisian gallery Galerie les Filles du Calvaire.
---
Tagged Artists in This Post:
---