Leslie-Lohman Museum: Recent Acquisitions – 2013
Press release via Leslie-Lohman Museum eDigest. Tuesday, August 6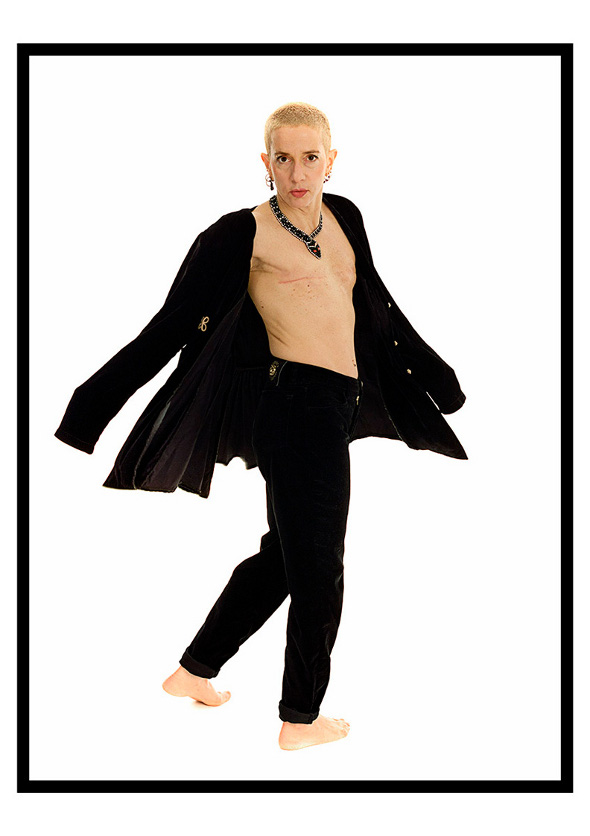 Del LaGrace Volcano, TWIRL, Kathy Acker, London, 1997, Digital C-print, 22 x 19 in. Gift of the artist. Collection of Leslie Lohman Museum.
Leslie + Lohman Museum of Gay and Lesbian Art presents
Recent Acquisitions – 2013
Curated by the Museum Staff
Opening Reception: August 8, 6-8 pm
Main Gallery
26 Wooster Street, New York, NY 10013
Recent Acquisitions – 2013 is an opportunity to exhibit the work of artists who might not be included in other exhibitions at the Museum and to spotlight those donors who have contributed important works to the collections. The exhibition will display more than 50 works of art by more than 30 artists. Paintings, drawings, photography, and three-dimensional objects will be included. Work shown will be by Catherine Opie, Patrick Webb, George Stavrinos, David Wojnarowicz, Doug Blanchard, Duane Michaels, George Towne, Delmas Howe, Sara Swaty, Bernard Perlin, Greg Gorman, Josef Kozak, and many, many others.
---
Tagged Artists in This Post:
---