Naturally Nude by Tess Sheerin
Text and photos by Tess Sheerin
Naturally Nude by Tess Sheerin
When: 15th Feb- 31st March 2011
Where: Sh! Womenstore
Unit 4, 253 Portobello Road (entrance is on Lancaster Road)
W11 1LR, London, UK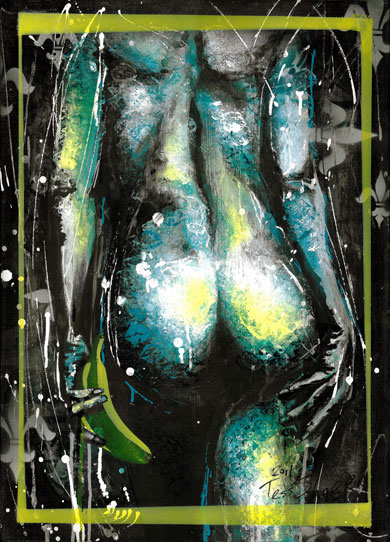 'Banana Pancakes' painting by Tess Sheerin
Naturally Nude
Tess Sheerin is back with a new and exciting expo at the new Sh! Womenstore.
Her sensual work comes from an ever-changing, dream-like blend of beauty, fantasy, eroticism and admiration for the female form. Self-taught, Tess' new works incorporate more graphic design techniques than her earlier projects, using a myriad of skills to vivid effect.
This show incorporates some art from her 'Refreshingly Honest' body of work, which depicts women in erotic pose as a means of exploring the artists own sexuality, while touching on themes of love and intimacy and some brand new original artwork! As Tess describes:
'I started drawing women in more erotic poses as a way of exploring my own interest in sexuality on paper. I think some women individually are beautiful but together intimately…thats quite amazing. The curves and shapes are so delicate, yet so powerful!

'This exhibition further explores my love for the female form and in a new waythe dimensions of womens sexuality.'
Tess' is now based in St Ives, Cornwall. Don't miss out on seeing this show from an up and coming Kiwi/Brit artist, that will leave you feeling frankly hot and bothered!
'Lola', painting by Tess Sheerin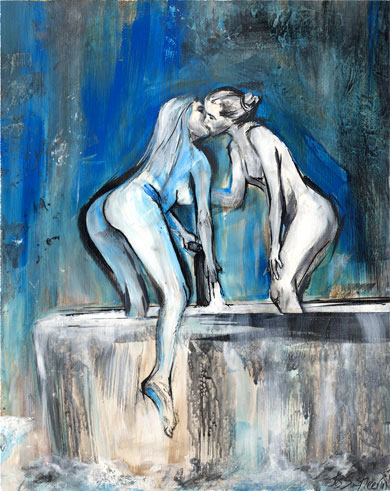 'Bath girls', painting by Tess Sheerin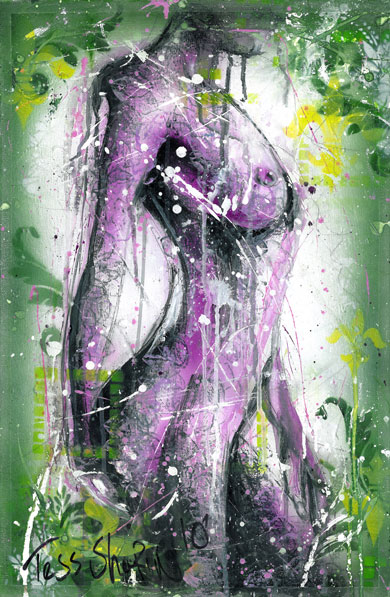 'I can see you', painting by Tess Sheerin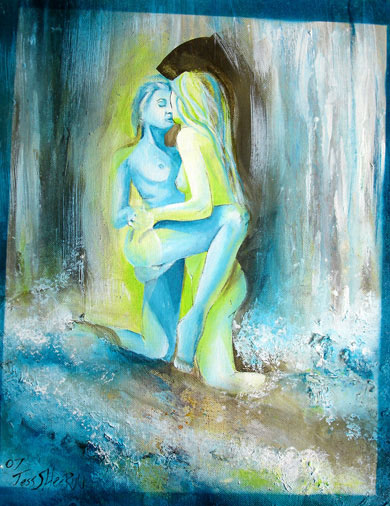 'Waterfall girls', painting by Tess Sheerin
---
Tagged Artists in This Post:
---