Rome: GendErotica May 22 – 24, 2015
GendErotica 2015
is the necessary and inevitable step after GendErotica 2013: Fem. The visions, contradictions and imaginary that came out from last edition have defined the topics of the coming edition of the festival.
It's clear from the community response related to Queer Feminity is difficult, especially as long as we have to face feminine-hetero-normative concepts and prejudices. This contradiction opens a question on what might be legitimately queer?
We will not dictate the definitions of what is Queer, what is legitimate to be considered as Queer, whose bodies belong to queer experience, what is supposed to be "your" meaning of queer.
Queer starts from the internal experience, each one has its own unique personal experience, starting from oneself, which stands in opposition to any kind of conformity. Body, eroticism and sexuality are effective tools to deconstruct any image that each of us creates for ourselves. These are some of the fields where social stigma operates to prevent individual free choice and self-determination of the body. That's why, we're particularly interested in talking about eroticism, pornography, femmes, trans, sex workers, feminism, desires, fantasies, imaginaries moving out from different points of view, also including those artists who are not coming from queer scene but identify themselves in a queer festival.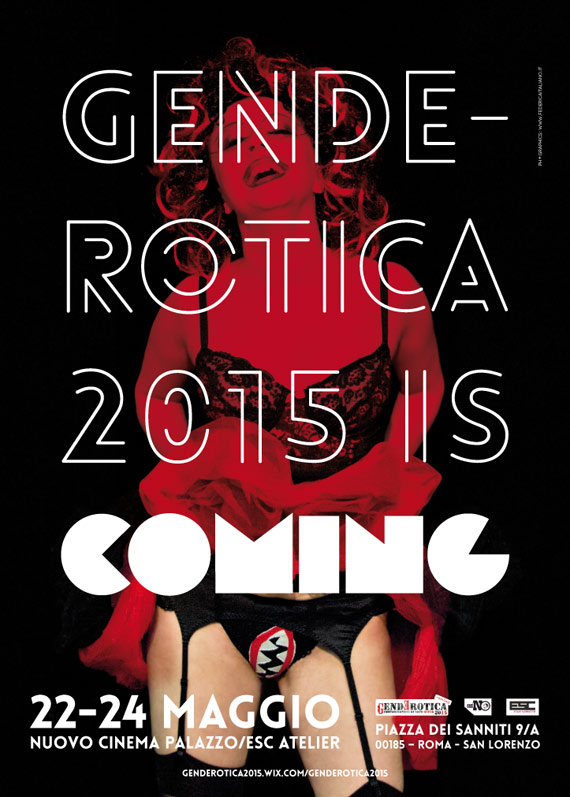 We will use irony as the best way to provoke contradictions and liveliness. We will present performance art that is political, as well as will offer theater, performance, labs, visual art, readings, cinema, documentaries and our open lab called Queer Infection. We will do all this with the will to share this experience with those ones who wish to join our festival and contribute to create a free, safe, aware, consensual space. We will do all of this because Queer is, first of all, a search of freedom.
Entrance: suggested donation 5 euro per day
Artists
Archivio Queer Italia (Italy / UK), Armsidea (Spain), Michelle Jazzie Biolley (Switzerland), Marie Helene Bourcier (Fr), Giulia Casalini per CUNTemporary (Italy / UK), ConiglioViola (Italy), Crash Pad Series by Shine Louise Houston (USA), Sunny Drake (Canada), Cheryl Dunye (USA), Eyes Wild Drag (Italy), Valery Hager (USA), Henriette Hellstern (Denmark), Mad Kate (Germany), Marit Ostberg (Sweden), Candy Paradise (Italy), Ileana Pietrobruno (Canada), Playgirls from Caracas and Lilly Lablonde (Italy), Red Bind (France), Naike Anna Silipo (Italy), Slavina (Italy/Spain), Shelley Stefan (USA), Alice Tatge (UK), Federica Tuzi and Cristina Vuolo (Italy)
Check the complete programme and all informations about artists on: GendErotica2015
---
Tagged Artists in This Post:
---