Mural, Skt. Anna Gade, Aarhus, Denmark. Photo: Birthe Havmoeller
When I noticed this mural for the first time yesterday, I was surprised that I hadn't seen it before. The style and iconography of image with two women and in a tree with a big 'vagina' made me think that this looks like a feminist/lesbian mural from the early 1980s and I started wondering, if I been walking in my own town for 30 years without ever looking up when passing throught this street?!
This morning I solved the mystery…  at I local webpage I learned that the mural in Skt. Anna Gade, Aarhus, Denmark was painted in 2009 by Zumo og Smoke from Byro Detours, Aarhus. The paint is peeling, but it looks old it is a contemporary mural.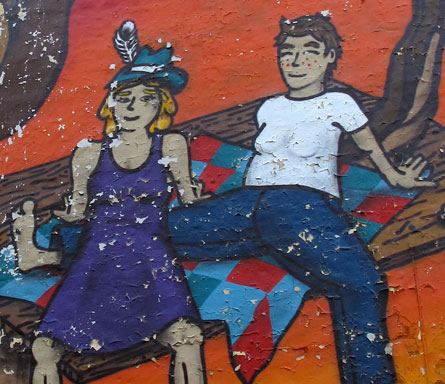 Detail of the mural above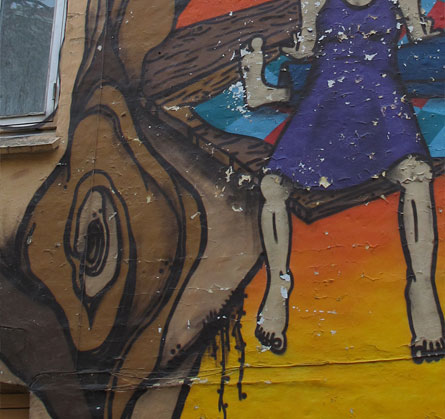 Detail of the mural above