2019 Queer|Art Community Portrait Project
Press Release by Queer|Art|Mentorship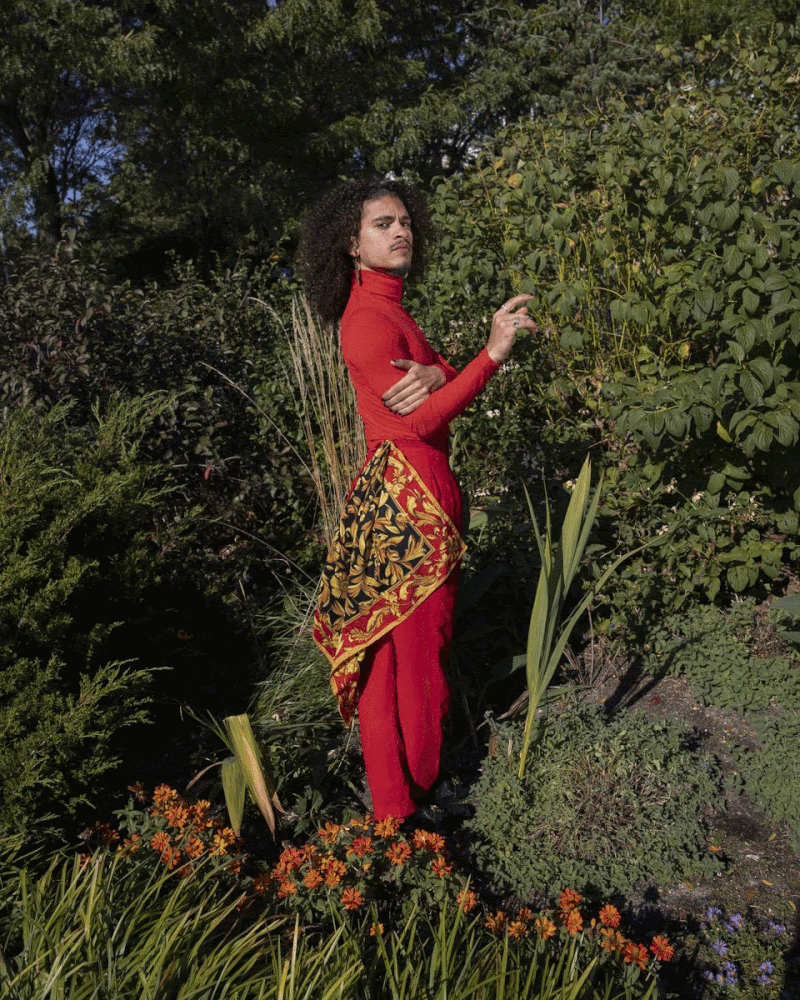 2019 Queer|Art Community Portrait Project – Photographs by Lola Flash
The LGBT Center (208 W. 13th St., New York, NY)
November 1, 2019 – January 9, 2020
The Community Portrait Project, now in its third year, gathers artists from Queer|Art's Mentorship community each year to participate in a marathon photoshoot event. Over time, the project will chart nuances of generational and personal growth within the community—as many artists return and new artists are welcomed into the mix—all seen through the lens of a different photographer each year.
This year's Community Portrait Project commission was given to Lola Flash, whose vivid, shimmering portraits capture Queer|Art's diverse and vibrant artist community against the backdrop of the new Christopher Street Pier. Shot over the course of several hours on a beautiful sunny day in October, this year's portrait project balances a celebratory resilience and youthful exuberance with deeply felt reflection as it connects us to a different moment in queer history.
The pier, of course, was once home to a marginalized community of queer and trans people of color, many of whom were living with HIV/AIDS, had very little access to healthcare and other vital resources, and nowhere else to live. They were displaced in the mid-80s when the city tore down the original piers, indifferent to the needs of this community who were left only with each other to advocate for their survival. Throughout the installation, Queer|Art's community of artists are quoted reflecting on our various relationships to this historic site where lack of resources became the ultimate object for so many, while also celebrating its continued resilience as a gathering space for a new generation of queer and trans youth of color.
View the entire gallery of Community Portrait Project images.
About Lola Flash
Lola Flash uses photography to challenge stereotypes and offer new ways of seeing that transcend and interrogate gender, sexual, and racial norms. Flash works primarily in portraiture with a 4×5 film camera, engaging those who are often deemed invisible. In 2008, she was a resident at Light Work and in 2015, she participated at Alice Yard, in Trinidad. Flash has work included in important public collections such as the Victoria and Albert Museum in London and the Brooklyn Museum. Her work is also featured in the publication Posing Beauty, edited by Deb Willis, currently on exhibit across the US. In 2016, she co-led a talk at the Bronx Museum with Sur Rodney Sur. They spoke to the glaring lack of women artists and artists of color, with respect to the Art AIDS America exhibition. Pen + Brush Gallery's inaugural exhibition in 2018 featured a 30 year retrospective of her significant photographs.