ALIEN SHE at Yerba Buena Center for the Arts, California
Alien She – Examining the lasting impact of Riot Grrrl
Fri, Oct 24, 2014 to Sun, Jan 25, 2015
Yerba Buena Center for the Arts, California, USA
Description of the exhibition and the video:
'AlIEN SHE is the first exhibition to examine the lasting impact of Riot Grrrl, a pioneering punk feminist movement that emerged in the early 1990s in reaction to pervasive and violent sexism, racism, and homophobia in the punk music scene and in the culture at large. Emphasizing female and youth empowerment, collaborative organization, creative resistance, and DIY ethics, Riot Grrrl helped a new generation to become active feminists and create their own culture and communities that reflect their values and experiences, in contrast to mainstream conventions and expectations. This exhibition focuses on seven people whose visual art practices were informed by their contact with Riot Grrrl, in addition to a historical section sampling the movement's vast creative output through hundreds of self-published zines, hand-designed posters, musical playlists representing different Riot Grrrl scenes internationally, video interviews, and more.
Each artist is represented by several projects from the last 20 years, including new and rarely seen works, providing an insight into the development of their creative practices and individual trajectories. Featured artists include: Ginger Brooks Takahashi, Tammy Rae Carland, Miranda July, Faythe Levine, Allyson Mitchell, L.J. Roberts, and Stephanie Syjuco.'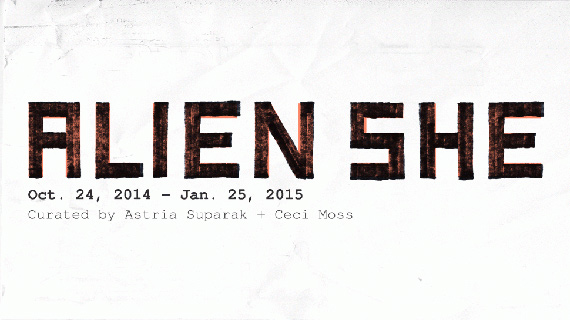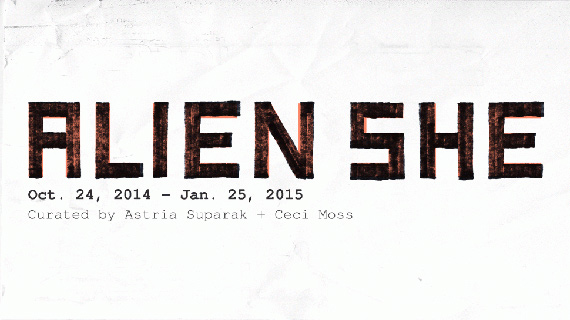 ALIEN SHE is curated by Astria Suparak and Ceci Moss, and organized by the Miller Gallery at Carnegie Mellon University.

ALIEN SHE Curators Tour at Carnegie Mellon University – Archives Part I

ALIEN SHE Curators Tour – Part II Allyson Mitchell, Tammy Rae Carland, Miranda July

ALIEN SHE Curators Tour – Part III L.J. Roberts, F. Levine, S. Syjuco, G. Brooks Takahashi