Alyssa Nitchun – Leslie-Lohman Museum's New Executive Director
Press release from Leslie-Lohman Musseum of Art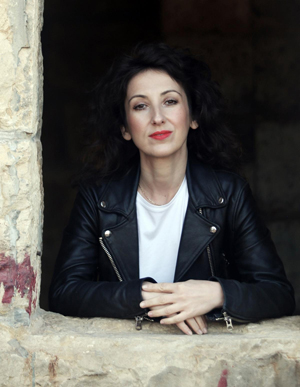 Welcome Alyssa Nitchun — our Museum's New Executive Director
After a long and thorough search, the Board of Trustees and Staff of the Leslie-Lohman Museum are thrilled to announce that Alyssa Nitchun — who has worked for years at the intersection of art, culture, and social justice — has been named the new Executive Director of the Leslie-Lohman Museum of Art!
Nitchun most recently served as Acting Executive Director at Creative Time, where she helped realize an ambitious program of socially concerned art projects and convenings. She previously served as Deputy Director and Director of External Affairs, among other roles spanning a seven year tenure at the vanguard public art organization, enhancing its audiences and presence in the Middle East, Mexico, Canada, and Europe.
Nitchun will succeed our dedicated Interim Director, Laura Raicovich, who has led the Museum throughout the COVID-19 pandemic and our temporary closure.
"The Museum possesses a reputation and gravitas that deserves to be extended nationally and internationally. I will be passionately focused on expanding and deepening its ability to serve as an LGBTQI+ sanctuary, catalyst, and provocateur," Nitchun said. She will begin her directorship in a moment when the institution strives to hold space for multiple subjectivities, be an intersectional platform, and bridge the gap between the physical and virtual with a rich, diverse, and inclusive array of programs and special events. "I have long championed the role and voice of the artist in society and culture. I look forward to ensuring Leslie-Lohman is a living, adaptive Museum, responsive to the times in which we live and above all to the intersectional evolution of LGBTQI+ communities."
Join us in welcoming Alyssa Nitchun to the Leslie-Lohman Museum of Art, and visit The New York Times to read the exclusive announcement in full.
[Illustration: Alyssa Nitchun, photo by Khaled Jarrar]
---
Tagged Artists in This Post:
---