American Painter Taylor Smith
Taylor Smith: Artist statement and paintings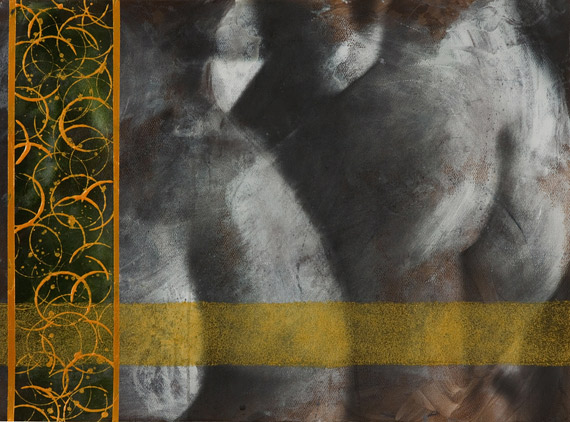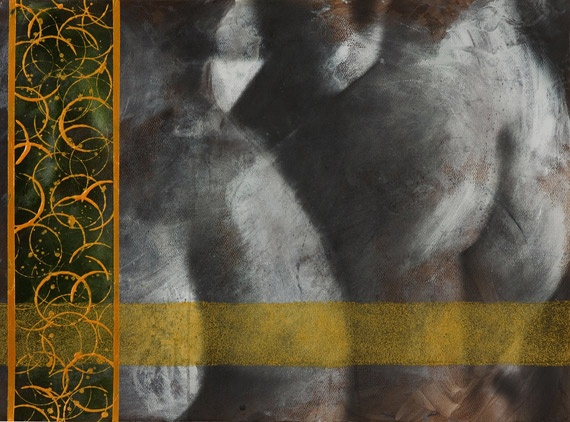 Study For Two Women. Painting by Taylor Smith
Artist Statement
Taylor Smith: Within my work, I blend my own contemporary interpretation of abstraction with elements of traditional still life and portraiture. Mathematics, organic chemistry, mechanics, photography and pop culture also play a role in my path from conception to completion. Much of my recent work explores the relationship between abstraction and the ordered world of still life and traditional portraiture. My love of the female form has also greatly informed my work in recent years. My intention lately has been to blend abstraction and traditional painting with elements of eroticism, chemistry and mechanics to create an unexpected and moving experience. This work is my mark.
I often alternate between painting self-portraits and abstract portraits of those women I have had significant relationships with. In many of the works, I will obscure the face to draw the viewer in closer as they attempt to understand what is missing and fill in the empty spaces on their own. I also feel that painting the female figure more loosely allows for greater exploration, not only by myself, but also on the part of the viewer. There are questions to be answered and the uncomfortable space creates an underlying tension, often a sexual tension, and that is really what I am hoping to achieve. Most of us experience that sexual tension when we are with a woman who fascinates us. I want my paintings of women to fascinate and create emotion.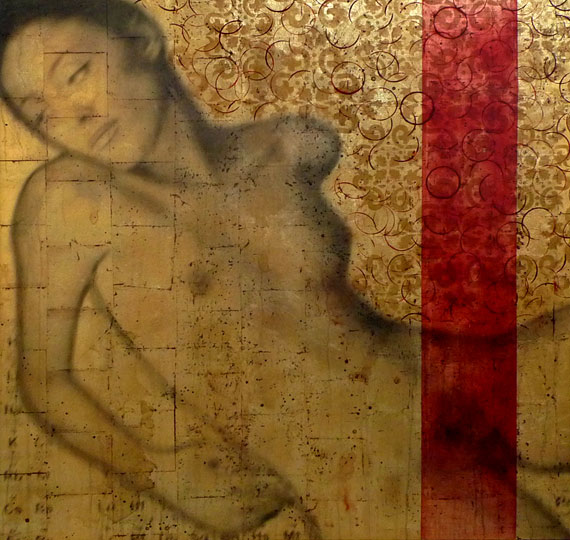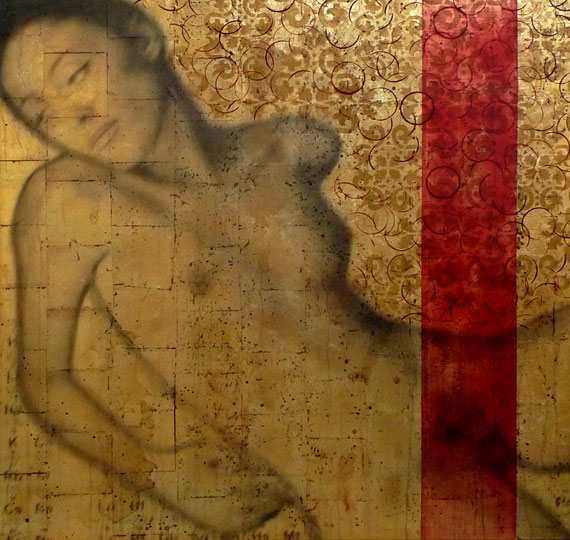 Portrait of a Woman with Periodic Table of Elements. Self portrait by Taylor Smith
To me, art and science are a beautiful yin and yang combination, but to many people it is one that is quite unexpected. There is a beauty in science, math and chemistry which I feel pairs nicely with the softer side of the arts. I also think the details within the pieces tend to draw people in, and anytime you can pull the viewer in it offers them an opportunity to draw their own conclusions and think more about art. That is a very good thing.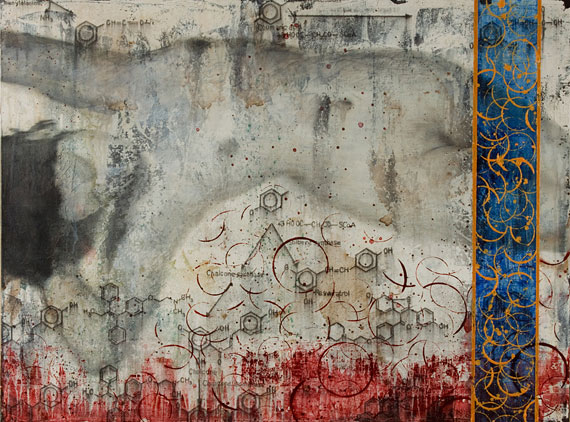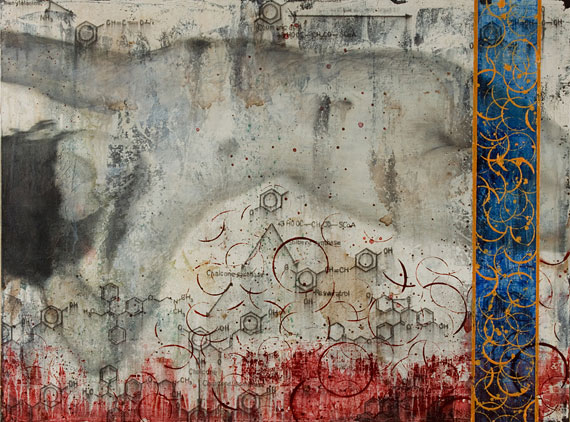 Duchess of Canterbury in Early Morning Light. Painting by Taylor Smith. This painting received an award from the Kinsey Institute in 2012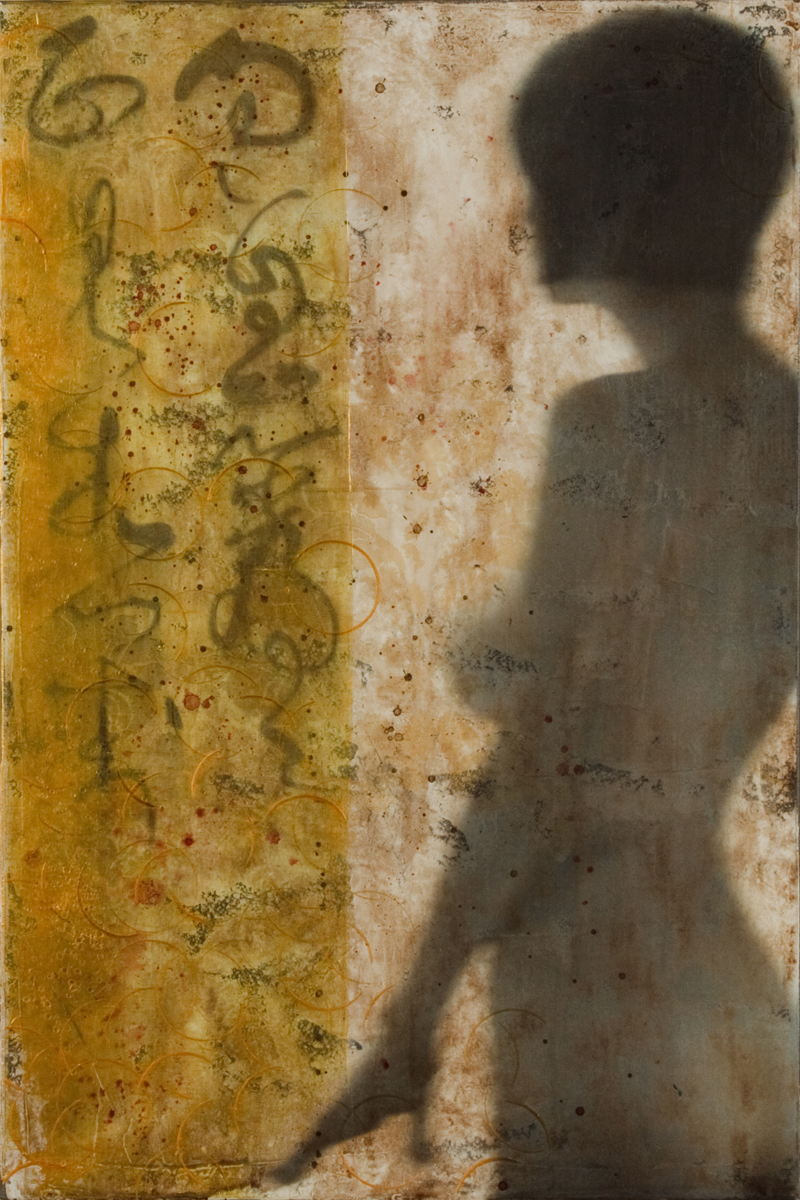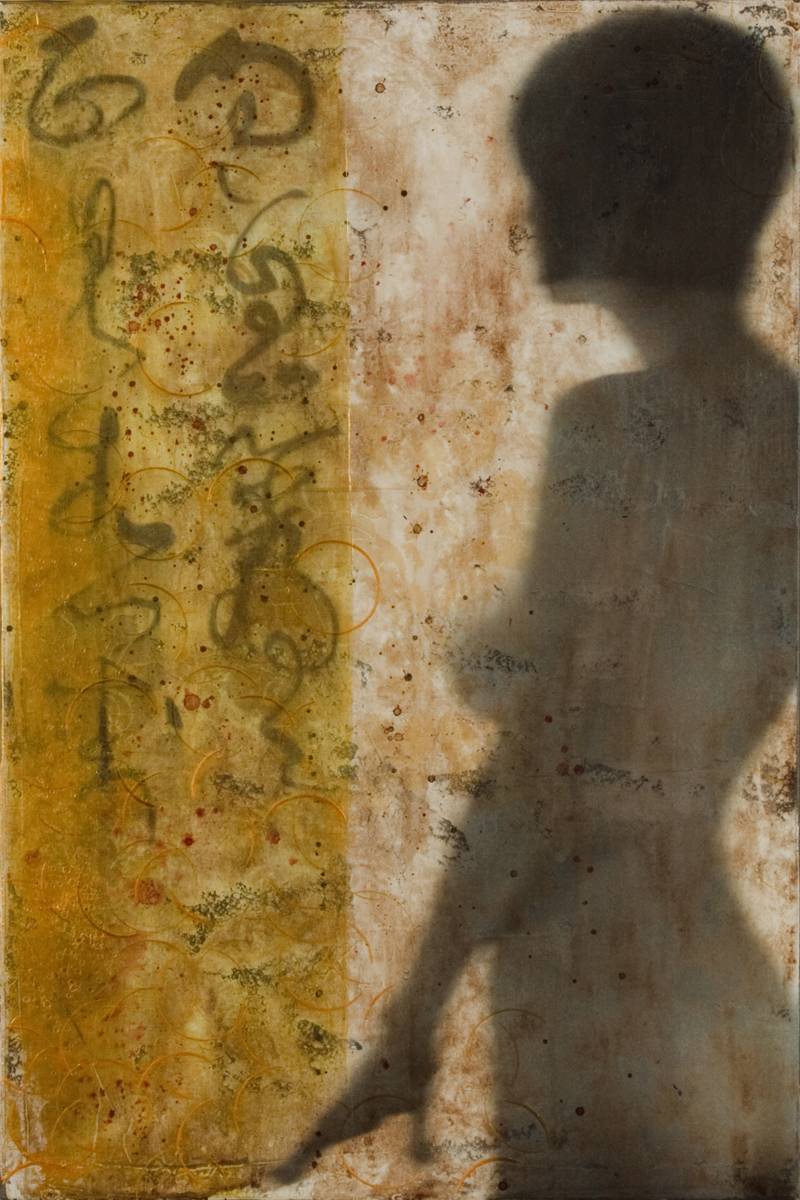 Looking Forward. Painting by Taylor Smith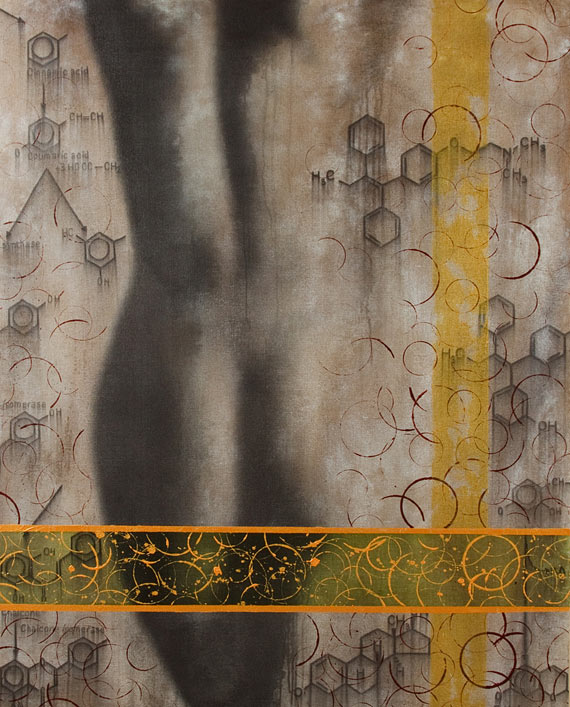 Woman in Early Morning Light with Chemical Reaction. Painting by Taylor Smith
About Taylor Smith
Indianapolis-based contemporary fine artist Taylor Smith's work documents her interest in sexuality, the human figure, science, nature, analogue photography and organic chemistry. Taylor creates medium to large-scale paintings on linen, panel and canvas, often working in oil, acrylic, photo transfer, charcoal and at times, wine. Taylor has exhibited nationally and internationally, as well as having been a featured artist at the Florence Biennale in Italy. She is also the recent recipient of a Creative Renewal Arts Fellowship generously funded by the Eli Lilly Endowment. Her work has also been selected several years concurrently for inclusion in The Kinsey Institute Juried show, a prestigious annual selection of artworks relating to eroticism, the politics of sex and gender and the human figure. While studying in Germany in the 1980's, Taylor participated in several art projects at the Berlin Wall including one with the artist Keith Haring. Currently Taylor paints in her Indianapolis studio, but travels frequently for inspiration. As part of her recent Fellowship, she is planning an extended working visit to Germany and France to study with several leading artists so that she may produce a new body of work prior to 2014.
Related Links
Taylor Smith's online portfolio Taylor Smith's profile at Saatshi Online Taylor Smith's artist page at Facebook