Works by Anna-Stina Treumund at the Queer Feminist Window Gallery MWG
Excerpt from a press release by MWG shared on facebook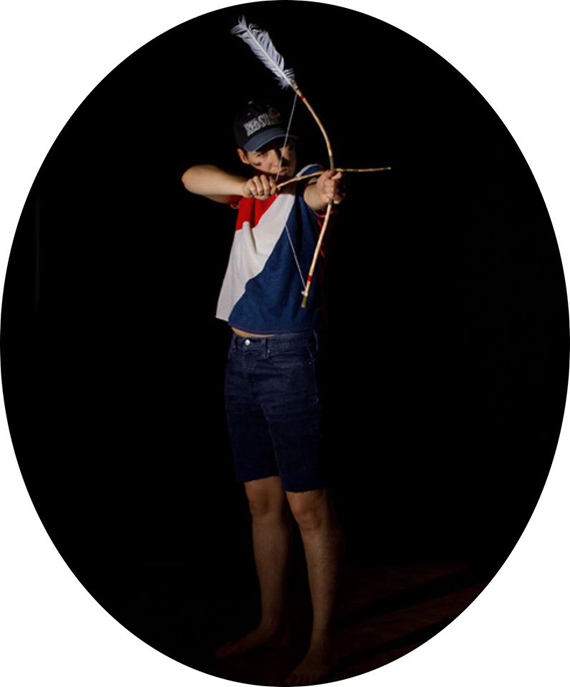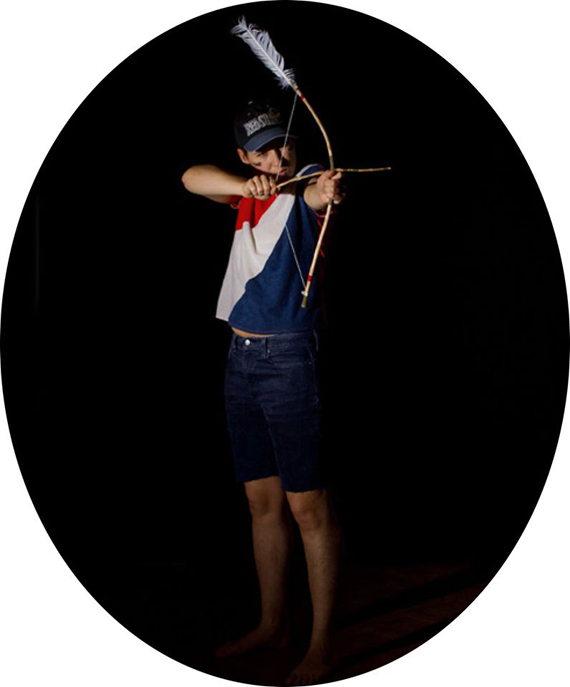 Winnetou by Anna-Stina Treumund
Anna-Stina Treumund
June 22 – August 31, 2015
at MWG, (Måndagsklubben window gallery)
Hauhontie 6 B 5a, 00550 Helsinki, Finland
The Queer feminist window gallery MWG 'proudly presents the photograph exhibition of visual artist Anna-Stina Treumund from Tallinn, Estonia. Free entrance around the clock. Opening on Monday 22nd June at 6 pm, welcome!
"Well then, Jane, call to aid your fancy:– suppose you were no longer a girl well reared and disciplined, but a wild boy indulged from childhood upwards;"* is an exhibition about queering the compulsory readings in Estonian high schools. "As a young girl I was missing the courageous and fierce female characters in the books. It seemed that boys had the have-fun-and-conquer-the-world and girls the behave-and-sit-straight lives", Anna-Stina says.
Anna-Stina uses photography and video as medium for expressing her thoughts and ideas about the visibility of queer women and feminism. She is one of the first artists in Estonia, who is a self-identified lesbian and has explicated the role and position of this marginal group in Estonian society through her work.
*) Charlotte Brontë: "Jane Eyre" '
MWG is run by Finish artist and queer woman Heidi Lunabba. This exhibition is part of the Helsinki Pride 2015 program.