Artist Statement by Suzie Pindar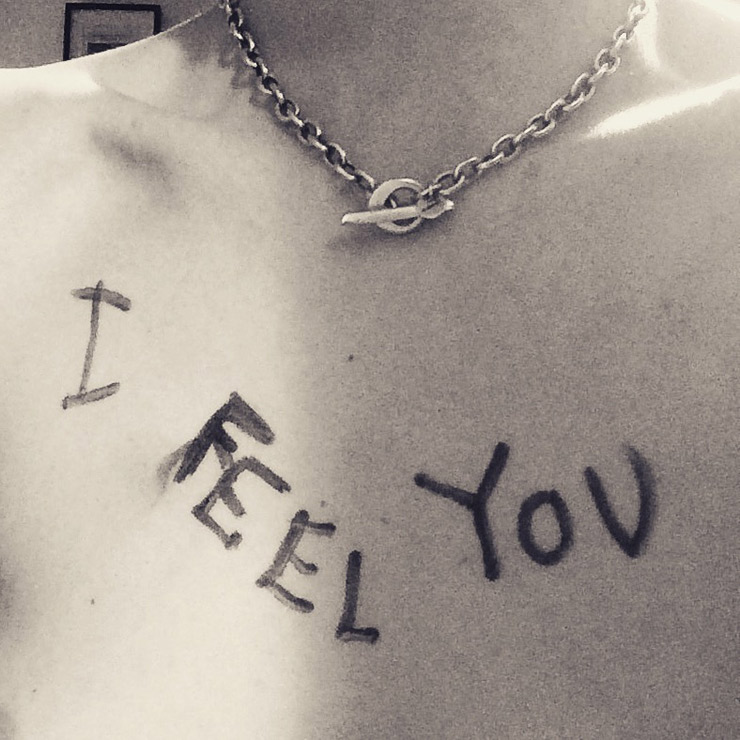 I feel You – Mixed Media Art © Suzie Pindar
Artist Statement by Suzie Pindar
I go by the name of The Naked Artist – Suzie Pindar. As an artist I am constantly evaluating the world around me and the wide range emotions that are evoked deep within by all that inspires me. There seems to be a need for me to make sense of everything I see and feel and to capture those feelings and observations in a way that I can process them and express them.
I am always exploring memories, trying to find that moment where happiness took place or sadness and even self-reflection. When I see something that inspires me or moves me I write down as much as I can so the immediacy of that moment and feelings are captured. I often go back to my words and thoughts, maybe years later, or sometimes I'm caught up in the here and now and that need to produce work becomes my main focus.
I try to combine the landscape around me and what comes from inside me to create a self–expressive piece of work that captures both the personal side of me along with the object of inspiration such as an empty building or the ever changing faces of the city.
The essence of time evolving through various stages of my life. The changes I intensely feel, see with my eyes, creates mark making ideas, words, scripture upon the pages, combining mixed heartfelt moods, capturing, breathing, experiencing, feeling, remembering, healing, recovering, surviving which comes to surface marking my own signature.
As a multi media artist I use a wide variety of materials from newspapers, masking tape, tissue paper, inks, photographs, printmaking and much more in order to create and express and evaluate a world that inspires me, frightens me and confuses as well as delights. The colours I use are often bright and demand attention and the whole process of creating my work comes together with me listening to music as I share my innermost thoughts for all to see.
About Suzie Pindar
A mixed media artist and photographer who successfully achieving positive commercial business results in both a professional and voluntary capacity, Suzie Pindar is a positive net-worker using social media such as Twitter, Instagram and wordpress. Her work has been reviewed in art magazines, LGBT publications, and her local community. She is currently based in London where she has been involved with an independent lgbt film making enterprise, and is currently working towards her next solo show The Naked Artist Exhibition in October 2017.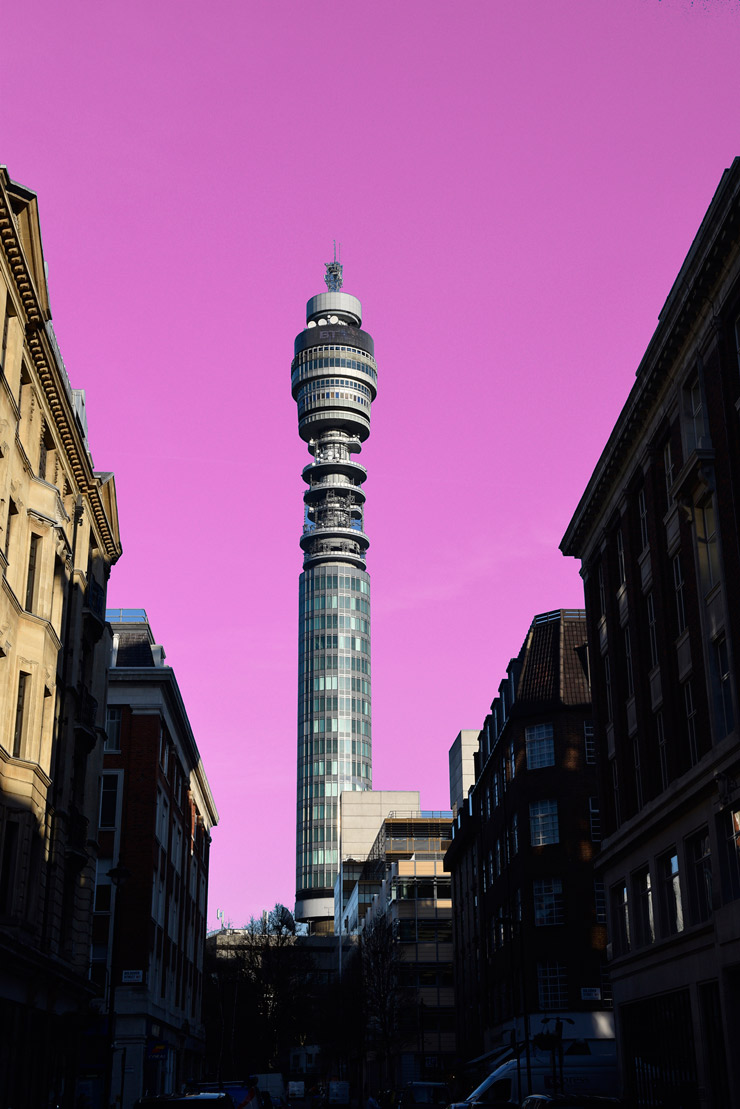 Pink BT Tower London – Digital Photography © Suzie Pindar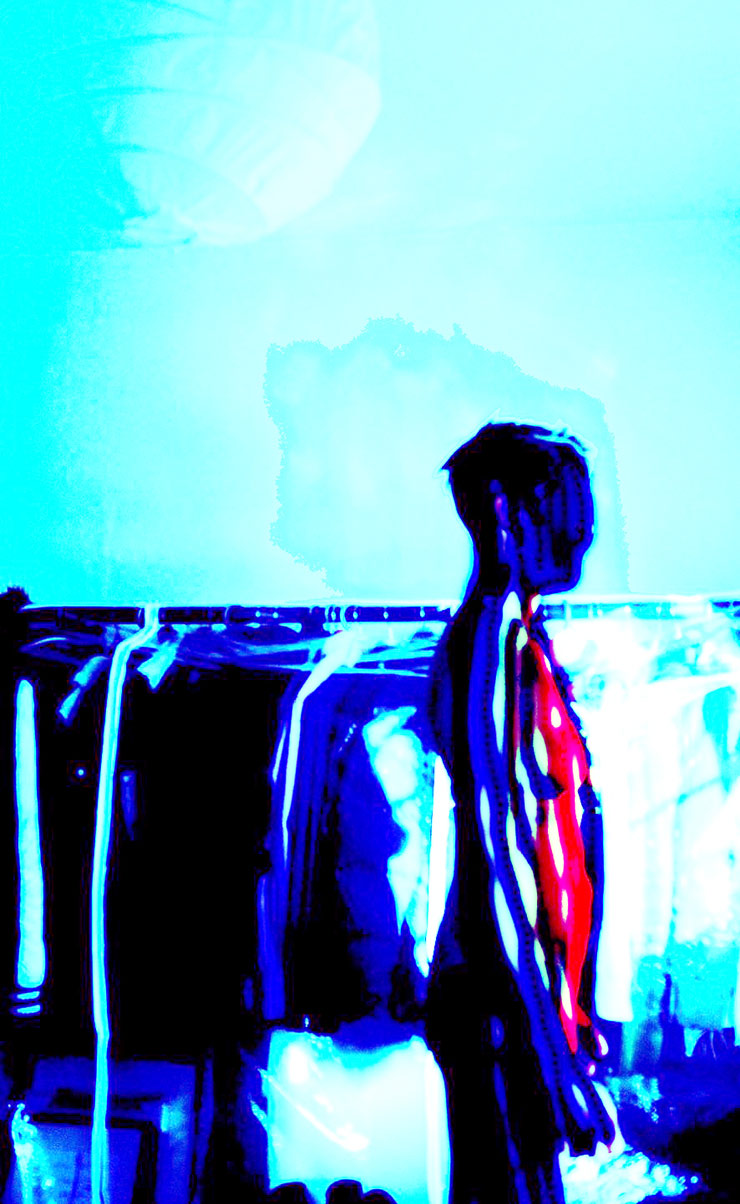 Blue – Digital Photography © Suzie Pindar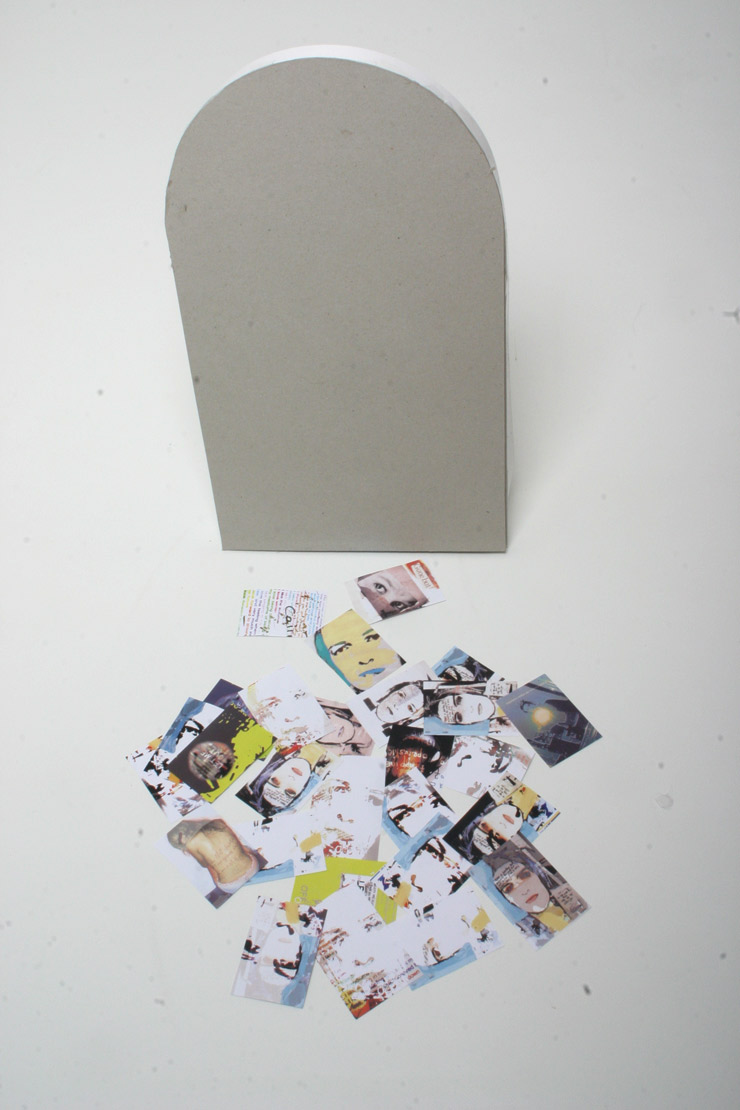 The Grieving Artist © Suzie Pindar (2006)
Related Link