Berlin: CAMILLA STORGAARD – Messy existences
Press release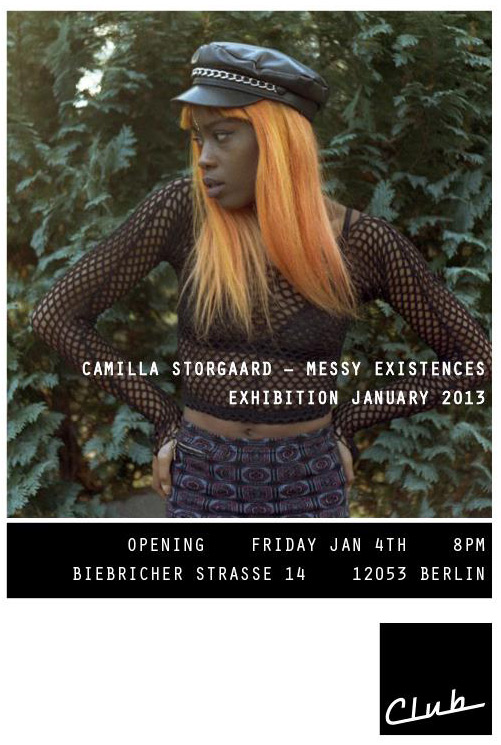 CAMILLA STORGAARD – Messy existences
OPENING FRI JANUARY 4TH 8PM at
the CLUB, Biebricher Str. 14, 12053 Neukölln, Berlin, Germany
Visit the exhibition throughout the whole month!
Our opening hours are:
Mon – Thu: 15:00 – 01:00
Fri – Sat: 15:00 – 04:00
Sun: 19:00 – 12:00
Camilla Storgaard is a Danish artist based in Berlin since 2009. Through photography Camilla takes you on a journey into her world of beauty and imperfection. She likes to document the Middlesex of Berlin. Beyond faces and gender her portraits are outlining her own above all.
All of our attempts, transitions, changes, internal (r)evolutions, desire, happiness, sex, love (…).
"Messy existences is a collection of the most queer portraits I've made in the past two years. Althrough being queer isn't the main story. The story of those people is to be loud or shy, rich or poor, male or female, black or white, gay or not, taking drugs or not, an artist or not, been living in Berlin for long or not. Weather to identify with a messy existence created by the city and to show in one photograph how they've decided to live their life."
---
Tagged Artists in This Post:
---