Catherine Opie – The Modernist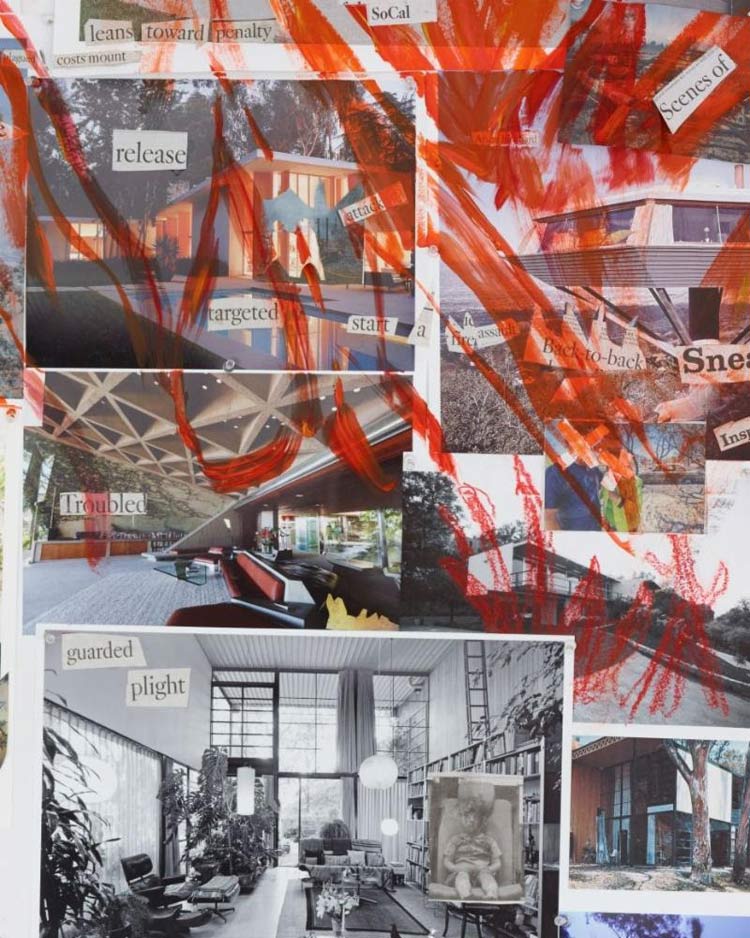 Catherine Opie, Mural Study #1 (The Modernist), 2016, pigment print 20.25 x 16.25 inches 51.4 x 41.3 cm © Catherine Opie. Courtesy Regen Projects, Los Angeles and Lehmann Maupin, New York, Hong Kong, and Seoul.
Catherine Opie – The Modernist
Lehmann Maupin
New York, W 24 Street
November 1, 2018 – January 12, 2019
The Modernist, photography series and related film – Catherine Opie's first – offer a distinct narrative arc as they follow a fictional artist character on an arsonist spree across Los Angeles, targeting the city's iconic modernist buildings. A work that envisions memory, dystopia, and the postapocalyptic world through still photographs, Marker's film is apt art historical inspiration for Opie's observation on the volatility and disjoint in present day America.