Femina Potens Art Gallery: Staff, Internships and Volunteers Wanted!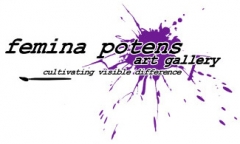 Hello friends of FP
Femina Potens Art Gallery, your favorite feminist LGBTQI Bay Area Non-Profit Arts Organization is currently hiring staff and filling both volunteer and intern positions in the following areas:
Events Coordination and Marketing
Fundraising and Development
Grant Writing
Web development and Maitenance
Film and Video Art Online Curator
Visual art Online Curator – NoSpaceandEverywhere
Graphic Designers
Writers with an interest in visual and performance art
Please send resumes listing related experience, letters of interest and introduction including the position you are interested in, two references, skills and programs in which you are familiar. Please send samples of past work. For example if you are applying for Grant Writer send an example of a grant you have written or for graphic design examples of your work.
We are looking for passionate, inspired, individuals dedicated to social change through art. We are looking for vocal individuals with good communication skills, leadership inititive who can both collaborate on projects and actively contribute.  Femina Potens programs occur in both San Francisco and the East Bay with meetings based in both SF and Berkeley.  Positions are part-time and can be primarily done from a home office with weekly or bi-weekly meet ups and meetings.
We look forward to hearing from YOU!
Please send all inquiries to Artistic Director Madison Young at FeminaPotens@gmail.com