Kickstarter Queer Art Project: Building Our Own White Picket Fences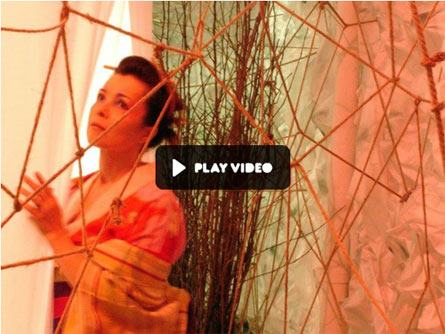 Kickstarter art project: Building Our Own Picket Fences, curated by Madison Young, San Francisco, USA
Help Make Queer Art Happen
Building Our Own Picket Fences is an interactive multi-media visual art exhibit in which artists explore the concept of queer family.
This proposal requests $5,000 to support Building Our Own White Picket Fences, an installation/exhibition by 6 bay area artists at the 1500 sq.ft. Michelle O'Connor Gallery in San Francisco, California presented by Femina Potens Art Gallery. This show will run for the last two weeks of October [2011]. Awarded funds will support the cost of gallery rental, promotional cards, art supplies, gallery reception, and compensate the artists and curator for their work.
The project will exhibit the work of Midori, Monica Canilao, Harrison Bartlett, Mev Luna, Amelia Reiff Hill and Madison Young [all queer artists based in California]; through out the run of the exhibition each artist's work will be contextualized by performance and artist discussions.
Learn more about Building Our Own Picket Fences make your donation at the Kickstarter website.
Related Link
Femina Potens Art Gallery