London: CORPUS QUEER: BODIES OF RESISTANCE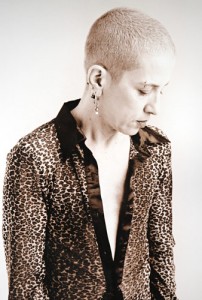 THE RESISTANCE GALLERY is proud to present AT AUCTION a major retrospective of the work of Del LaGrace Volcano. Originally shown in November 2009 as part of the SHOUT Festival in Birmingham, England, these images – large format, on board & ready to hang – will be sold at THE RESISTANCE GALLERY in a one off event, on the night of 7 th of December 2011.
Venue:
Resistance Gallery
265 Poyser Street Bethnal Green
London E2 9RF, UK
Photos by Del LaGrace Volcano courtesy of Resistance Gallery

Corpus Queer by Del LaGrace Volcano
Corpus Queer spans over twenty five years of photographic exploration by Del LaGrace Volcano, a gender variant visual artist. Del has produced 5 monographs, from Love Bites in 1992 to The Drag King Book in 1999 to Femmes of Power in 2008. This exhibition includes many images from these published works as well as many never before seen in the United Kingdom. Volcano's 'corpus' consists of astonishingly tender and beautiful images created in collaboration with queers who question, giving us all new options for understanding ourselves and others.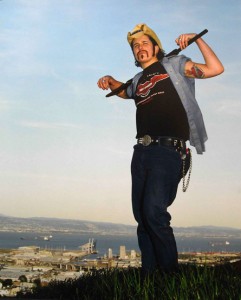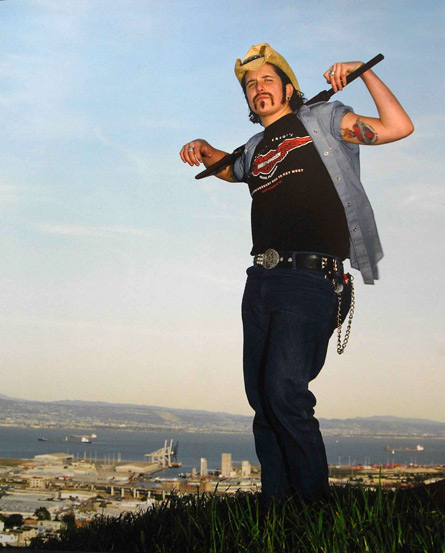 Del believes that art should not and is not for an elite group of high income people. If you've ever dreamed of owning an original work of art by the legendary Del LaGrace Volcano but thought you couldn't afford it – well you can – and now is your chance. If you've never seen Del's work but want to know more, come along, explore and enjoy.
Mojisola Adebayo, actor and activist famous for stunning theatre productions Muhammad Ali and Me & Moj of the Antarctic: An African Odyssey – will be the official auctioneer for what promises to be a night you do not want to miss!
Music by Bad Reputation.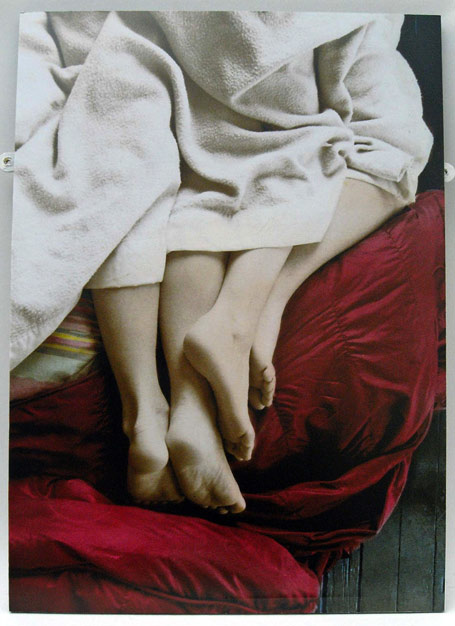 Photo from Corpus Queer by Del LaGrace Volcano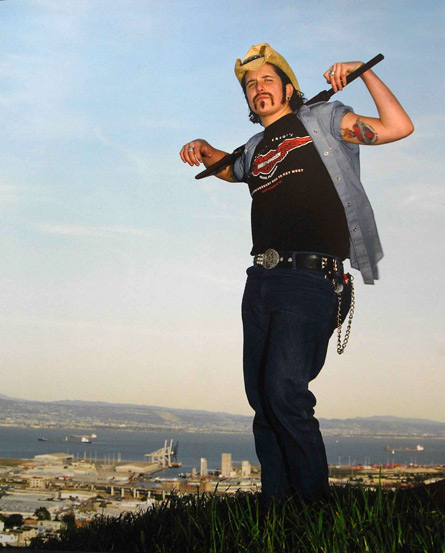 Photo from Corpus Queer by Del LaGrace Volcano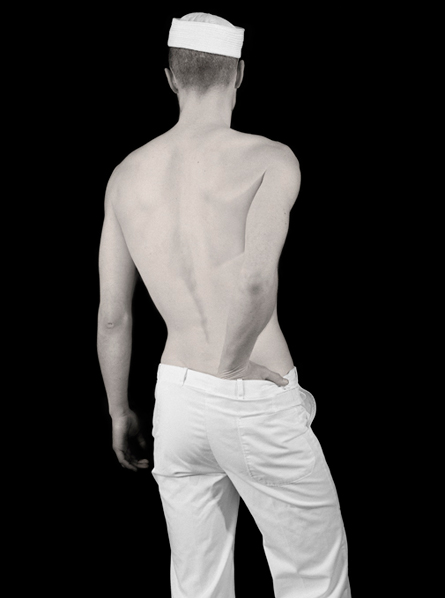 Photo from Corpus Queer by Del LaGrace Volcano
Related Link
Del LaGrace Volcano's online portfolio