Must See Exhibition in Berlin – 'Homosexuality_ies'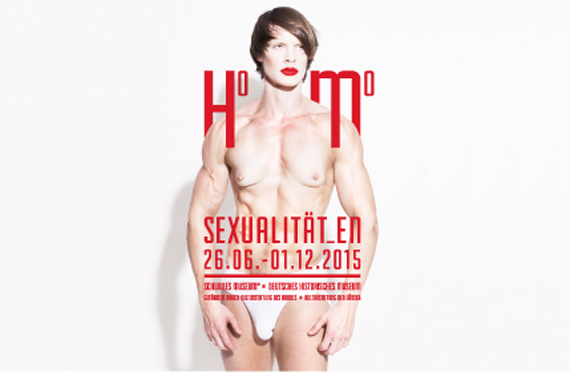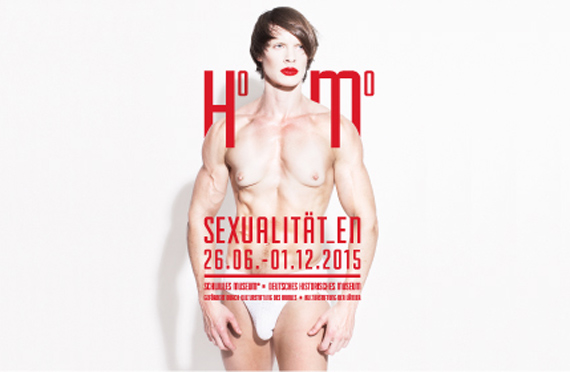 Poster: Homosexuality_ies, courtesy of Schwules Museum*
Homosexuality_ies / Homosexualität_en
June 26 to December 1, 2015
at Schwules Museum* and the Deutsches Historisches Museum in Berlin, Germany.
The exhibition shows how same-sex sexuality and non-conformist gender identities have been criminalized and socially repressed and tells the story of the LGBT liberation movement. The section of the exhibition on view at the Deutsches Historisches Museum focuses on historical developments in the fields of society, politics, art, law and science since the "discovery" of homosexuality in the mid-19th century. The section of the exhibition on view at the Schwules Museum* consists of contemporary artworks and addresses the present and future of gender codes and sexualities.
The international artists included in this must see LGBT exhibition are Monica Bonvicini, Louise Bourgeois, Heather Cassils (see the above poster), Michael Elmgreen & Ingar Dragset, Nicole Eisenman, Lotte Laserstein, Lee Lozano, Jeanne Mammen, Zanele Muholi, Henrik Olesen, Andy Warhol, Mary Coble and others. Alongside Homosexuality_ies there is also an big film programme.
Related Link