Primal HeArt by Belle Ancell
Text & photo: Belle Ancell, Canada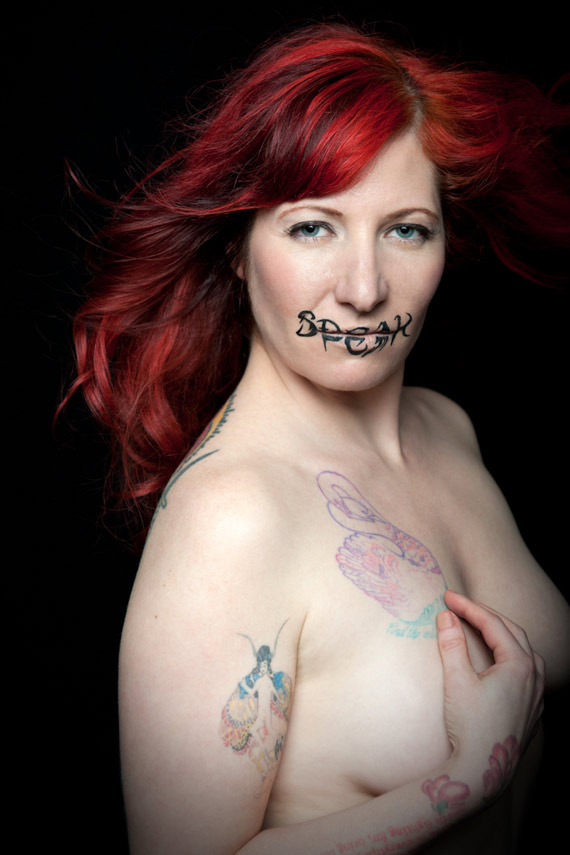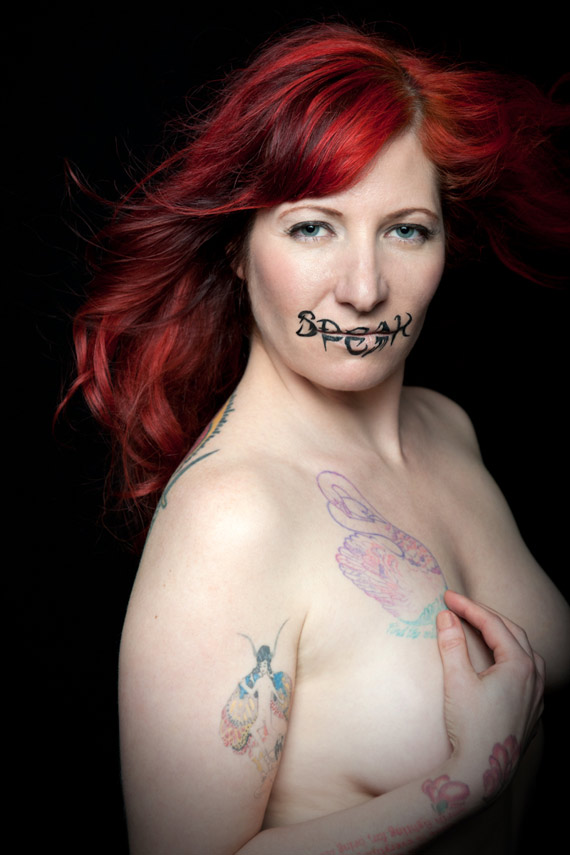 Amber Dawn, writer. Photo from the Primal HeArt series by Belle Ancell
Artist Statement by Belle Ancell
Belle Ancell: The Primal HeArt series is from a photo project I was invited to participate in out of Toronto, Canada called the 10×10 Photography Project. The Project invites ten photographers from across Canada to create ten portraits of individuals who have contributed to the LGBTQ arts in their community. Those 100 portraits were shown at a Gallery in Toronto in June 2013 and also published in a photo book.
My series honored Vancouver artists and the primal heart connection to their artistic expression. I invited my ten subjects to choose words that described what their artistic expression evoked for them. These deeply intimate words were then spray painted onto their bodies by artist Carole Lagimodiere, and they were photographed semi nude.
I have experienced firsthand the vulnerability of sharing one's art with the world and I felt that having them pose in the nude would help to illustrate that vulnerability. I also love how light and shadow can create texture, form and beauty when photographing the human body.
I endeavored to create an atmosphere of collaboration with my subjects with poses and lighting that would suit their personalities and to some extent their gender expression. Instead of posing, or imposing upon the individuals I photographed, I endeavored to create a space for them to express their heart connection through their chosen text and their body movement.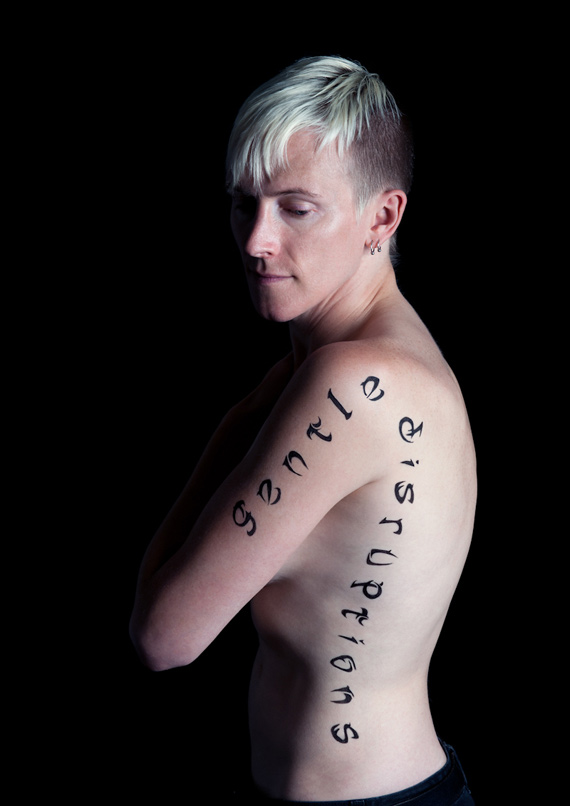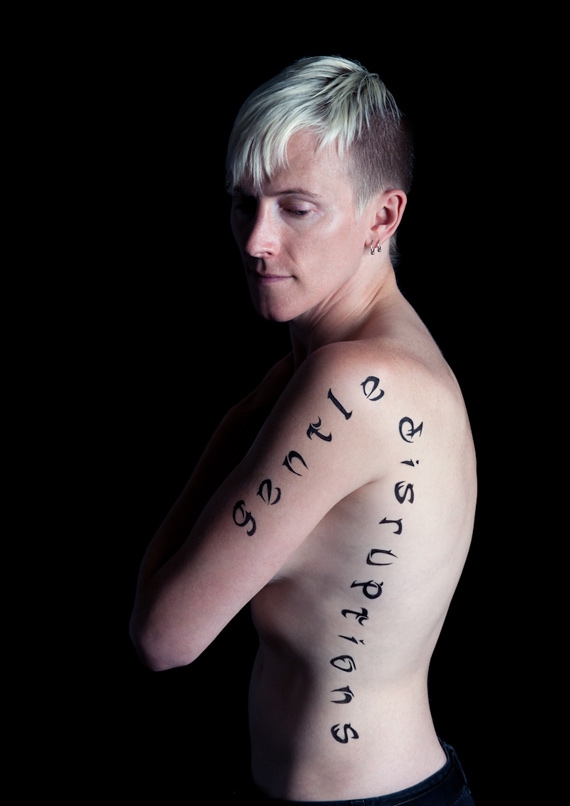 Gwen Haworth, filmmaker. Photo from the Primal HeArt series by Belle Ancell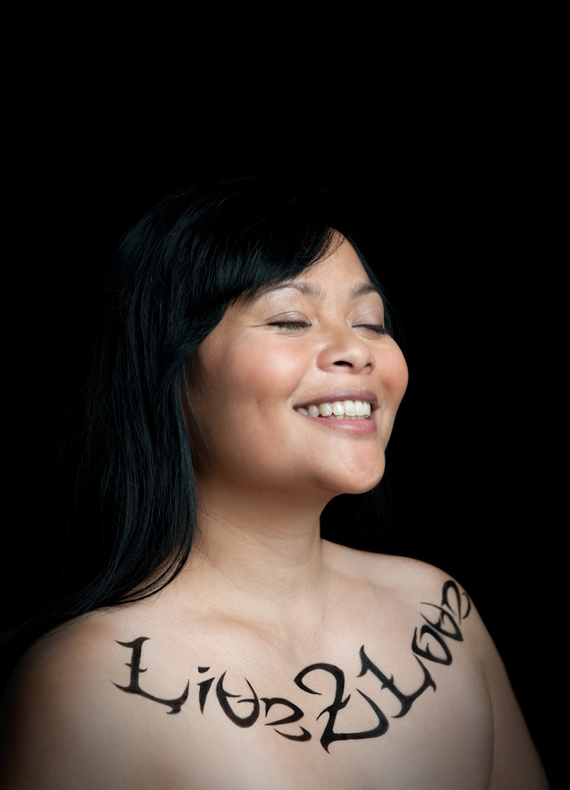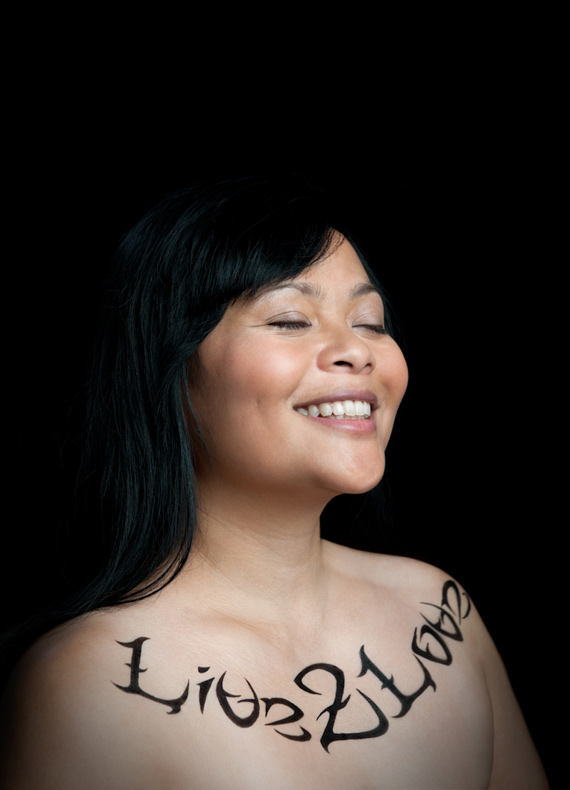 Miss M, DJ. Photo from the Primal HeArt series by Belle Ancell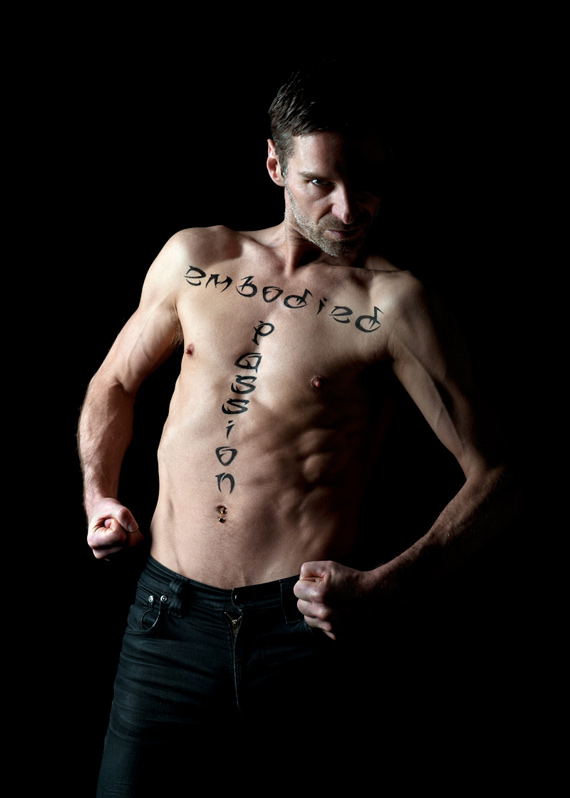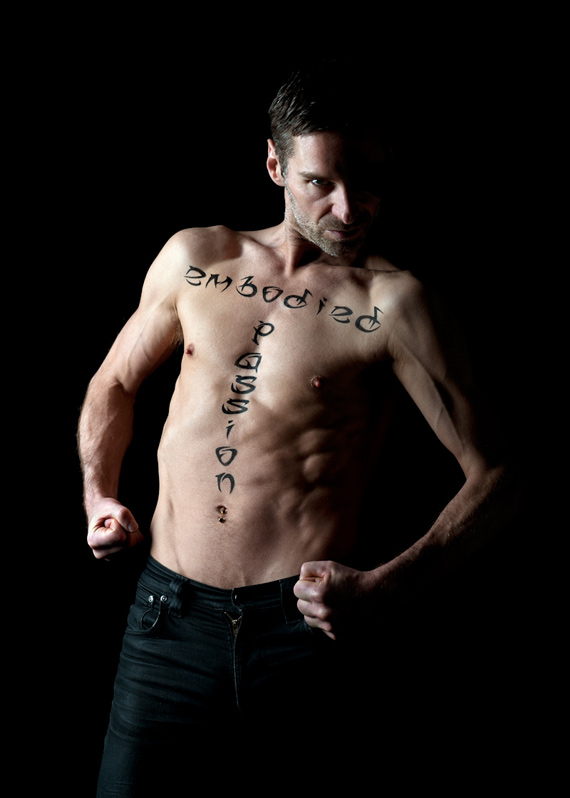 Noam Gagnon, dancer and choreographer. Photo from the Primal HeArt series by Belle Ancell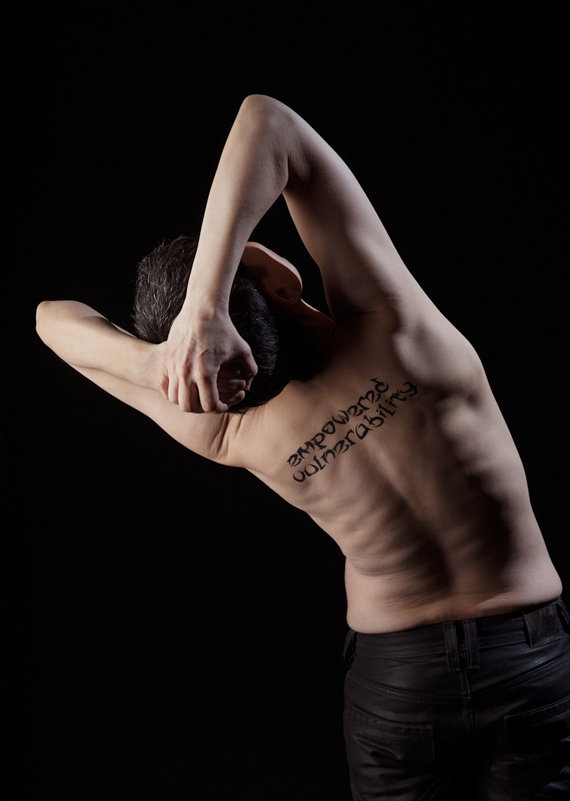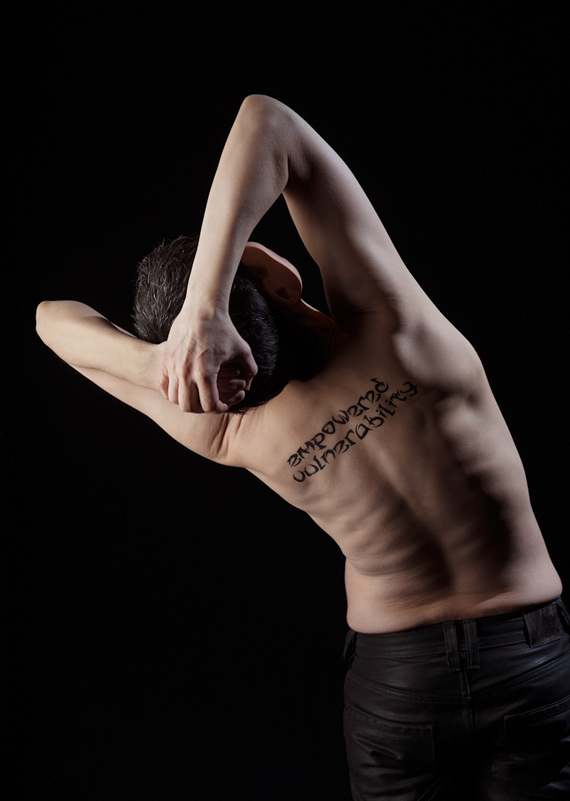 Eileen Kage, taiko drummer. Photo from the Primal HeArt series by Belle Ancell
About Belle Ancell
Belle Ancell is a queer photographer. She was born and raised in the Kootenays and currently lives in Vancouver, BC, Canada. Her primary focus is on intimate portraiture to create compelling images that reflect the visually unique qualities of her models. Belle took part in TransgressionNow, the curated visual art exhibition of the Queer Arts Festival in Vancouver 2013.