Tejal Shah at dOKUMENTA 13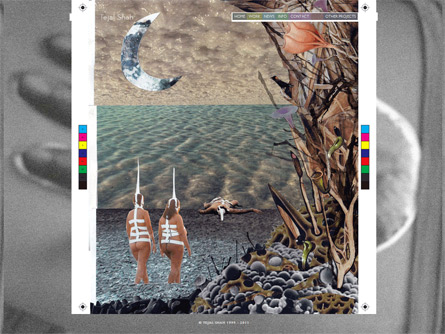 Photo: screendump of Tejal Shah's website
Congratulations to queer artist Tejal Shah, India. – Tejal Shah participates in dOCUMENTA 13 with her new multi-channel video installation, Between the Waves. The work is composed of performative film, text, animation and the spacialisation of sound. If you go to Kassel this summer and arrive by train, you must see her video installation at the Central Railway Station.
Between the Waves by Tejal Shah
Venue: Index #161, 1st floor, Southern Wing, Hauptbahnhof, Kassel.
June 7 – September 16, 2012
About Tejal Shah
Tejal Shah is a multi-disciplinary artist working primarily with video, photography, performance, sound and installation. Her work, like herself, is feminist, queer and political. She has exhibited widely in museums, galleries and film festivals. Her photography, video work and installation art questions the normal and the queer, bringing to light the dissonance between norm and, perception of the norm.
Related Link
Tejal Shah's website