The Boy & The Twins by Åsa Johannesson
The exhibition The Boy & The Twins by Åsa Johannesson runs through September 18, 2011, at Fotogalleriet [format], Kulturhuset Mazetti, Friisgatan15B, 214 21 Malmö, Sweden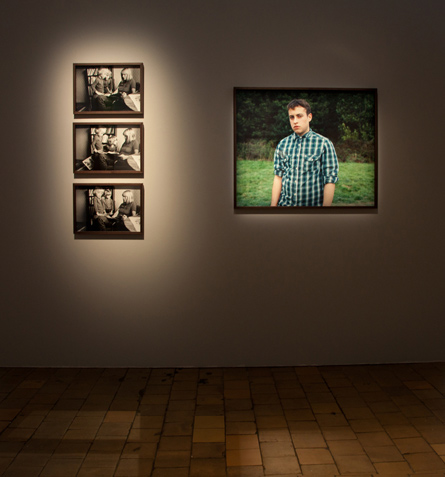 Installation view from The Boy & The Twins by Åsa Johannesson, Fotogalleriet [format], Malmö, Sweden, 2011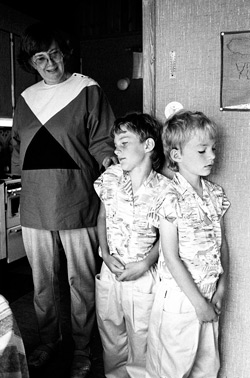 Press release
Artist Åsa Johannesson makes use of the photographic portrait in order to explore the performance of femininity and masculinity. In her latest work The Boy & The Twins she uses the notions of childhood, time and place as she juxtaposes images from today's England with photographs taken in Sweden in the 1980s.
The Boy & The Twins is the result of Åsa's ongoing enquiry into the relationship between gendered embodiment and subjectivity within the photograph. The series seeks to open up new possibilities of gender constructions by using the space between the concepts of 'boy' and 'girl'.
Åsa has for the past three years photographed the boy Jacob, who identifies as FTM (female to male transgender). These portraits invite the viewer to explore a world where the notion of gender is malleable. Each image becomes a fantasy world of masculinity where colour, gestures and gazes invite to multi-layered readings. These colour photographs are juxtaposed with archival images from Åsa's childhood. By looking through old negatives from her grandparents house Åsa has selected a collection of snapshots from the mid 1980s showing her twin-sister and herself as young tomboys. Johannesson has then made large-scale prints of in these negatives in her London darkroom.
With subtlety and play, The Boy & The Twins form overlapping narratives as they explore a shared desire of masculinity. This series is an attempt to encourage a wider understanding of the shaping of gender.
Åsa received a Master in Photography at the Royal College of Art, London, in 2009. Her work has received several awards for her work, which has been exhibited internationally. Åsa lives and works in London and in her hometown Växjö, Sweden. The Boy & The Twins is her first show in Sweden.
Photo above: The Shirts from The Boy & The Twins series
by Åsa Johannesson
The Buds from The Boy & The Twins by Åsa Johannesson, 2011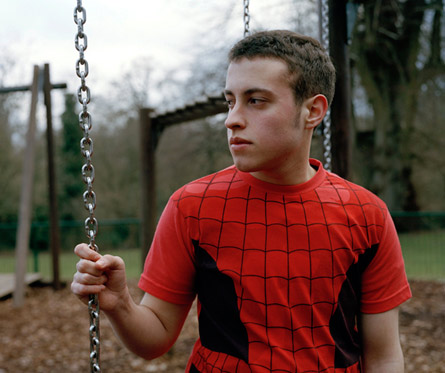 The Swing from The Boy & The Twins by Åsa Johannesson, 2011
The Clouds from The Boy & The Twins by Åsa Johannesson, 2011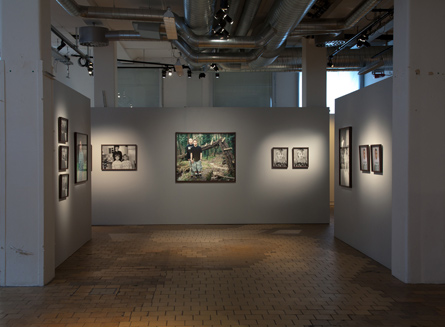 Installation view from The Boy & The Twins by Åsa Johannesson, Fotogalleriet [format], Malmö, Sweden, 2011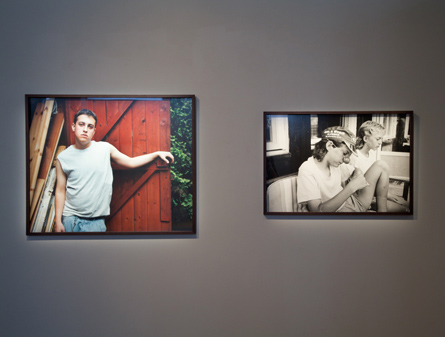 Installation view from The Boy & The Twins by Åsa Johannesson, Fotogalleriet [format], Malmö, Sweden, 2011
Related Link
Åsa Johannesson's online portfolio