Theory Boner: Feminist Manifestos
Press release by Jenna Lee Forde/Theory Boner Zine via Facebook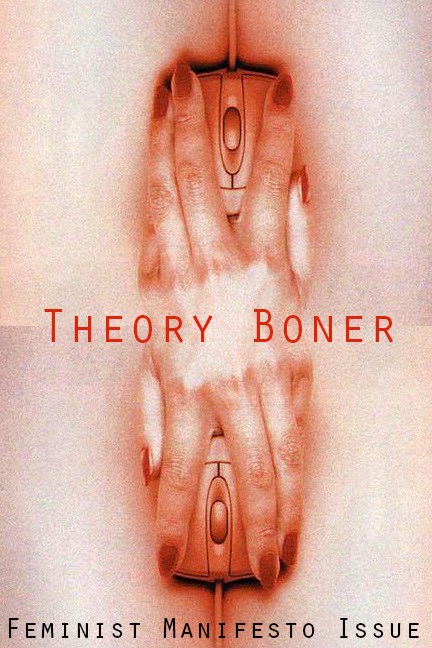 Theory Boner Zine Open Call for Submissions
Theory Boner [curated by Jenna Lee Forde & Mary Tremonte] is exploring and celebrating intersections of feminist queer and anti-racist theory and creative practice. We are uniting in creative ways to manifest our mutual rejection of the white-supremacist-settler capitalist and heterosexist patriarchy. This is a call for multi-voiced manifestos that incite intentional feminist, queer and anti-racist contemplation about the processes of being here, surviving now, and resisting together. We are in a time when slut walks, flawless talks, pussy riots and black lives matter generate new perspectives and performances. In this climate the measures of domination change, negotiating majority culture changes, and sustaining resistance to and optimism against the white-hetero- patriarchy changes. Theory Boner wants artists and academics to come together and consider our various climates of change through either written or visual work we want your feminist manifesto.
This is our call for your manifesto – your rant, your bitch-fest, your radical rejection, your feminist intentions!
Please send your submissions to theoryboner@gmail.com by June 30, 2015.
If you're submitting a written text: 250-500 words max.
if you're submitting visual work – please submit a jpeg/300dpi file.
Please also include your bio and statement of intent.
For inspiration read this article: The essential feminist manifestos