Violetta Jara – Artist Statement
Artist Statement by Violetta Jara, Poland/UK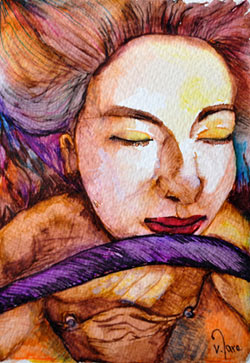 Violetta Jara: My motto is: "ART is not purity it is purification, it is not liberty it is liberation"
For as long as can I remember, I have always been living close to Art and have been surrounded by books about the History of Art.
I am Polish I live in UK six years now. Here I became an out and proud artist!
Before I came to England, I was working as a bookkeeper nearly for a decade. During that time, painting was the only thing I could think about. However, it soon became a very important kind of leisure.
Illustration above: Dream – colored pens by Violetta Jara, 2011.
"A dream has the power to unify the body, mind and spirit. It provides you with insight into your own self and a means for self-exploration. In understanding your dreams, you will gain a better understanding and discovery of your true self.."
Psychology was one of my biggest interests and painting felt like an air I couldn't live without. I organized three solo exhibitions and was totally sure that I found the right path in life. I decided to listen to my heart, and follow my creative journey.
I went through fire and water and fought obstinately to be where I am today. I was working hard and, it was not really easy to live as an artist in a different country. My head was full of ideas and I just did not want to give up.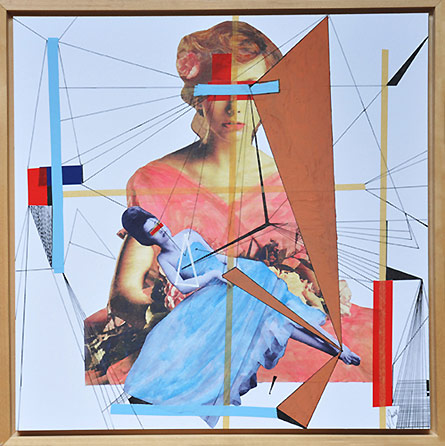 Pieta – Drawing/Photo/ Collage by Violetta Jara, 2011. "The love expressed between women is particular and powerful, because we have had to love in order to live; love has been our survival." – Audre Lorde
I got a lot of support from my friends, especially here, where everything around was so "foreign" and hard. After few very tough months of living in Britain my first oil on canvas was 'born'. I entitled it 100% Pure. People described it as a 'breakthrough'.
My work has since been appreciated by The Royal Academy of Art in London. Being shortlisted by The Academy was something more than I could ever expect.
I am very much inspired by: Tamara Lempicka, Dégas, Van Gogh, Modigliani, Picasso, Boznanska and Frida Kahlo.
I often see my projects and paintings in my sleep and I do trust what my subconscious suggests. It makes me feel stronger, more creative and free.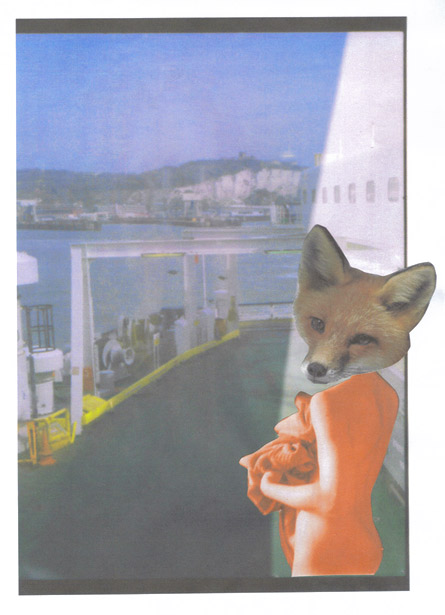 Smuggling – Photo / Collage by Violetta Jara, 2011. Through these photographs I wanted to show my existence, places that I've seen; places that creates my stories. The person, who is in these photos is a reflection of myself and the main protagonist of the Identity project.
The idea of this project is to show a human being in its environment; in terms of psychology and sociology. Titles of works speaks for themselves, interpretations belongs to the viewer.
Illustrations by Violetta Jara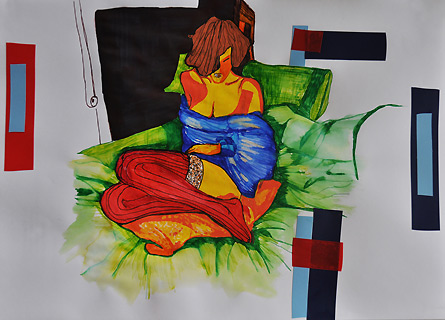 An Illustration 1 – colored pens, Violetta Jara, 2011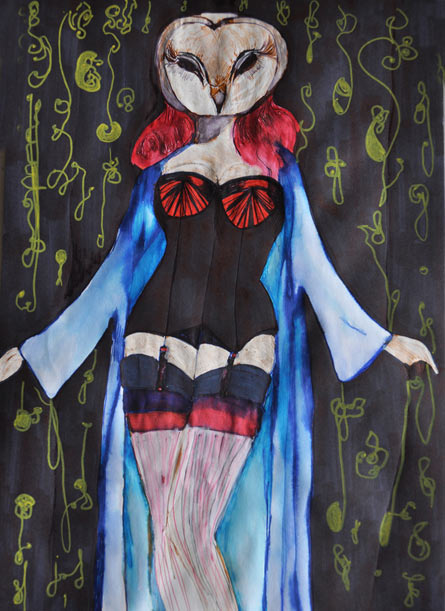 An Illustration 2 – colored pens, Violetta Jara, 2011. "Woman" is my slave name; feminism will give me freedom to seek some other identity altogether." – Ann Snitow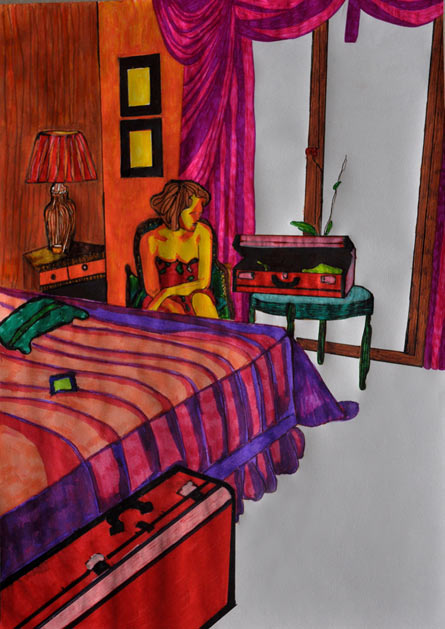 An Illustration 3 – colored pens, Violetta Jara, 2011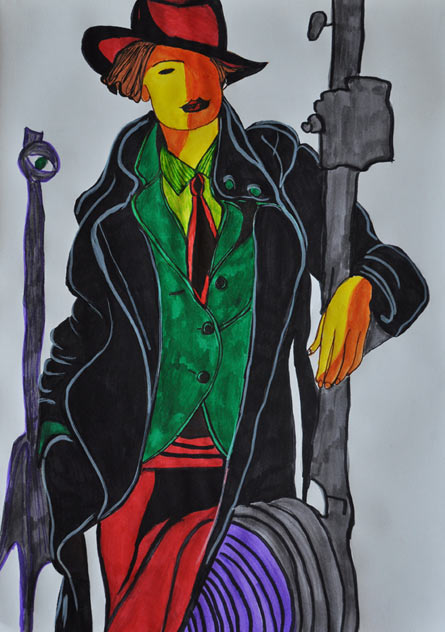 An Illustration 4 – colored pens, Violetta Jara, 2011
Publications:
ITCH Magazine
Issue 09, 2011 Publication
http://www.itch.co.za/?article=578