You, Me And Everyone Else We Don't Know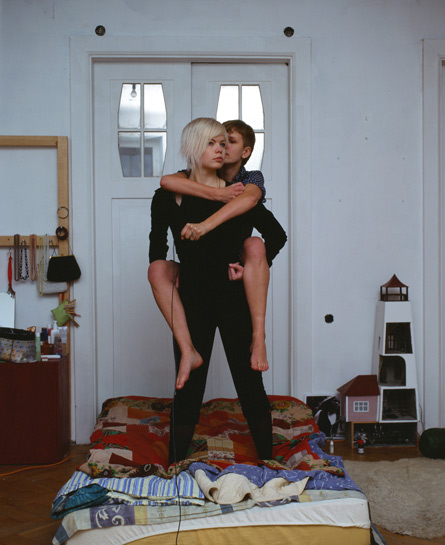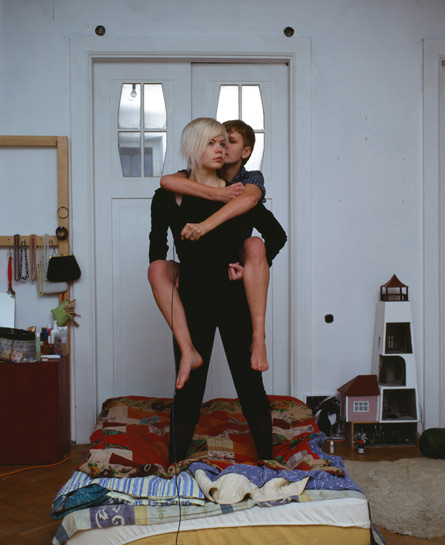 'We Are Going To Be Mums', photo by Anna-Stina Treumund, 2010
You, me and everyone else we don't know?
Estonian Anna-Stina Treumund is a young lesbian artist. She is living and working in Tallinn. She is a MFA student at the Estonian Art Academy. Anna-Stina wants to share a few tips and tricks with us about how to recognize a lesbian from her part of the world.
At the moment she is working on a new body of works, a series of photos and videos titled 'You, me and everyone else we don't know', and if you have plans about travelling in Estonia in March 2010, you must go to see her exhibition at Tallinn Art Hall Gallery, Vabaduse Square 6, Tallinn. 'You, me and everyone else we don't know' opens on March 24, 2010.
Anna-Stina has been working with photography for some years. On Flickr you can see a number of her fine photography series such as 'self-portraits' and 'nightscapes'.
Anna-Stina says: "The contemporary feminist analysis of lesbian identity has been actively attempting to "liberate" the lesbian identity from the patriarchal control, but instead it imposed its own identity politics on the lesbian community with the result that the lesbians, whose behavior or "life style" doesn't conform to the feminist agenda, have been oppressed twice. There has only been little progress in emancipation of lesbians in Estonia after the collapse of Soviet Union. In mainstream media we are still represented as bitter women, who can't get a man. Lesbian and gay people still haven't got the legal rights to have a family. My photos and videos are going to be kind of an agent in the destruction the stereotypical image of butch-femme relationships."
And she quotes Judith Butler:
All gender is an imitation, a kind of impersonation and approximation, so that 'the imitative parody of heterosexuality'- when and where it occurs in gay cultures – is always and only an imitation, a copy of a copy, for which there is no original.