Photo Installation By Elisabeth Ohlson Wallin
Were Queen Kristina (1626 – 1689), King Karl XII (1697 – 1718)  and King Gustav III (1746 – 1792) of Sweden as straight as the history books tell us? The sexual preferences of these regents have been discussed for hundreds of years, – lately by quite a lot of gay people.
The regent is an ikon, an archetypical symbol of power and gender, and as hetero sexuality has been the social norm of Northern Europe for hundreds of years, it has been projected upon these historical persons. The true story (what ever it was…) has been forgotten in favour of a greater archetypical story generated by the sexual trends. All kings and queens are 'born' as hetero sexual archetypes.
Photo installation by Elisabeth Ohlson Wallin
Swedish photographer Elisabeth Ohlson Wallin questions the way these three regents are portrayed in the history books and she has made a photo installation with queer portraits of Queen Kristina, King Karl XII and King Gustav III of Sweden. Looking back at history she asks the question: Who is 'normal' and who is 'queer'?
Elisabeth's installation is on display at the Armémuseum in Stockholm. It can be seen at until October 31, 2009 at Armémuseum, Riddargatan 13, Stockholm, Sweden.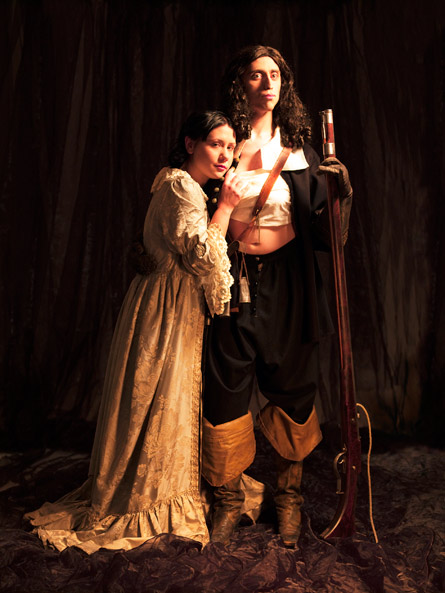 Queen Kristina and Ebba Sparre, photo by Elisabeth Ohlson Wallin, 2009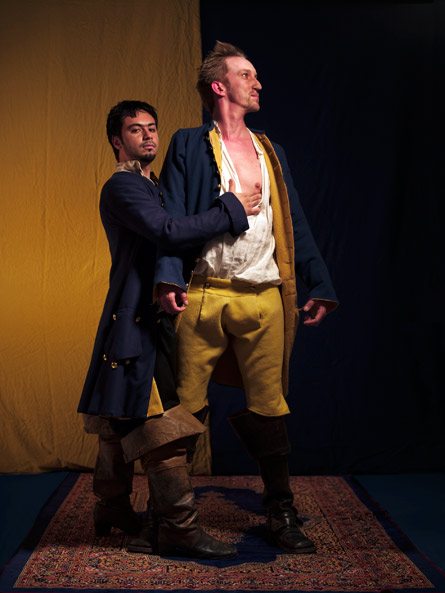 King Karl XII with a soldier, photo by Elisabeth Ohlson Wallin, 2009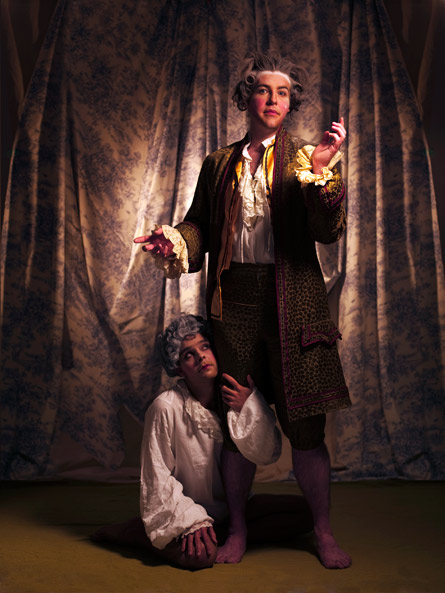 King Gustav III with a page, photo by Elisabeth Ohlson Wallin, 2009
---
Tagged Artists in This Post:
---