Ursula Martinez: 'My Stories Your Emails' in Denmark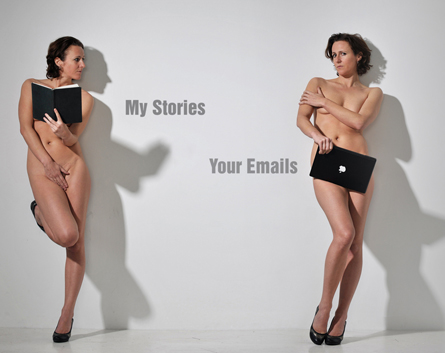 Ursula Martinez: My Stories Your Emails, press photo by Hugo Glenndinning
The Aarhus Festival has invited performer Ursula Martinez to Denmark. She will play 'My Stories Your Emails' at the annual festival in the beginning of September. All her shows in Aarhus are sold out weeks in advance.
'My Stories, Your Emails' is about looking at yourself under a microscope and being judged from afar. Combining stand-up, live-art, character comedy and spoken word, Martinez presents a comical and uncompromising portrait of herself, others, the internet… The show is written by Ursula Martinez and directed by Mark Whitelaw.
Ursula Martinez is a London based writer, performer and cult cabaret diva. She produces solo and collaborative performance for theatre, site-specific, installation, cabaret, night club, film, television. She has a cure for homosexuality – Not that you would ever want to be cured when there are gorgeous women like her around.
Related link
Book a show – Usulamartinez.com