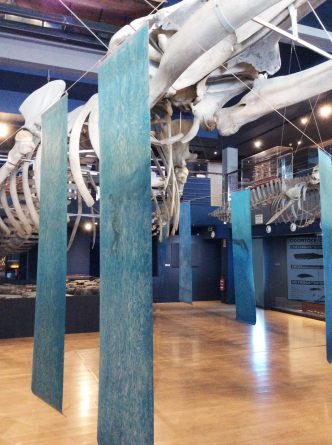 Undertow by Pamela Dodds. Exhibition view at Impact 10, the International Multidisciplinary Printmaking Conference in Santander, Spain, September 2018.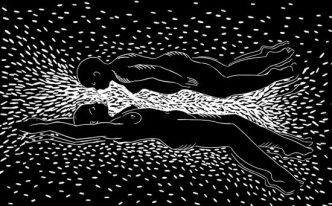 Pamela Dodds invite you to join her at the opening. Her suite of lino-cut prints, Ebb, is included in the show, along with excellent work of many other artists.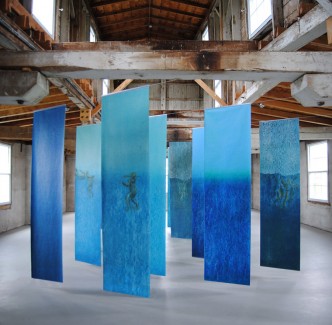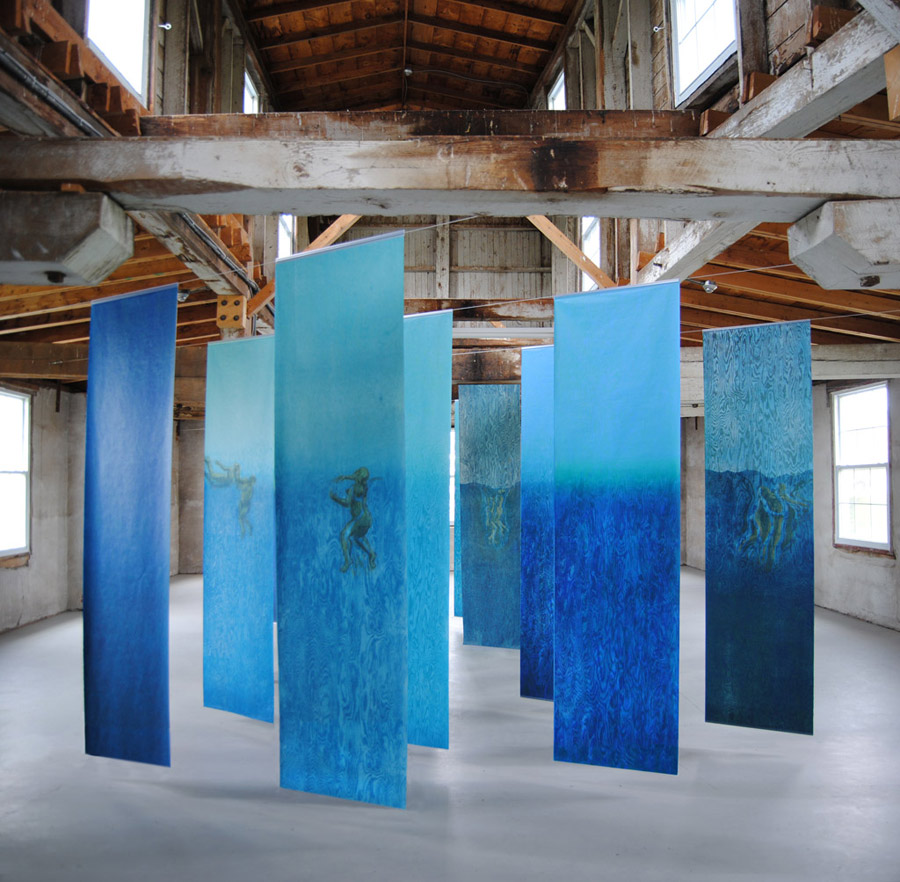 Pamela Dodds – Artist's Statement about Undertow, an installation of relief prints.