Nuit Rose 2018 – A Festival of Queer Art and Performance
Press release by Pamela Dodds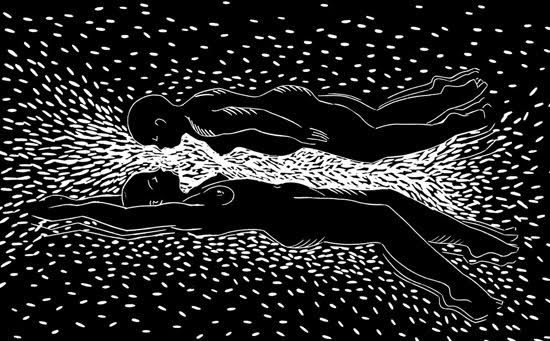 Image: DETAIL, Flow, Pamela Dodds, linocut print
Nuit Rose 2018 – A Festival of Queer Art and Performance
Opening Night
Wed, June 13, 7-10 p.m.
at
Artscape Youngplace
180 Shaw St, Toronto, ON M6J 2W5
Exhibition continues thru June 23, 2018
NUIT ROSE is back for its fifth festival with the theme UNBOUND.
This year, NUIT ROSE returns to Artscape Youngplace with a major group exhibition of painting, drawing, photography, print, video, sculpture. Musical and DJ performances will activate our FREE opening night.
Come for the art and stay for the party!
Pamela Dodds invite you to join her at the opening. Her suite of lino-cut prints, Ebb, is included in the show, along with excellent work of many other artists.