The Jack & Jill Snapshots
text and photos by Corrine Bot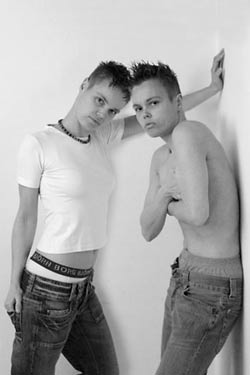 Pictures of a young couple in which the man as well as the woman is played by the artist herself.
Jack & Jill, a – pretty stereotypical – young couple, stuck in traditional gender roles. Jack's a cute guy trying to be macho sometimes but really isn't. He's also a bit lazy. Jill is a modern woman, who likes shopping, reading chicklit and spending time with friends. She often tells Jack to get his lazy ass of the couch and help her with the household, but, she loves him very much!
 
Corrine Bot will go on taking pictures of Jack & Jill when they're old and grey, so be prepared for a Jack & Jill in their eighties snapshot! Jack & Jill, collect them all!
About Corrine Bot
Dutch artist and filmmaker Corrine Bot holds a Masters of Arts in Psychology from the University of Leiden in 1998, and a Bachelor's degree in Audiovisual Design from the Rotterdam University of Applied Sciences in 2006.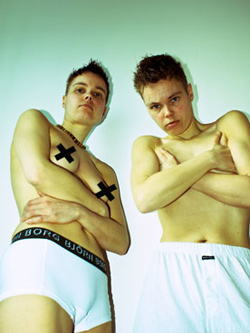 Since then Corrine has made several experimental shorts which have won awards and showcased at film festivals internationally. Corrine's films have screened at more than 50 film festivals worldwide.
After her degree in audiovisual design Corrine started the Jack & Jill photography project, in which she depicts the every day life of two young people in a relationship.
Corrine Bot will go on taking pictures of Jack & Jill when they are old and grey her art project will go on untill they die. Unless they split up, but that won't happen, because both characters are played by Corrine Bot herself. You can see Corinne's art works at:
GFEST 2010 Visual Arts Exhibition
Mon 8 to Fri 19 Nov 2010
Hampstead Town Hall / InterChange Studios
The Atrium, Hampstead Town Hall
213 Haverstock Hill
London NW3 4QP, UK (Entrance from footpath on Haverstock Hill)
Open 10.30AM to 5.30PM (Saturday & Sundays closed)
Entry Free
Above photos: Jack & Jill Underwear (censored), and Jack & Jill Tough by Corrine Bot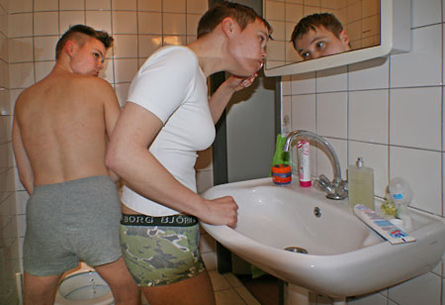 Jack & Jill Bathroom from the Jack & Jill series by Corrine Bot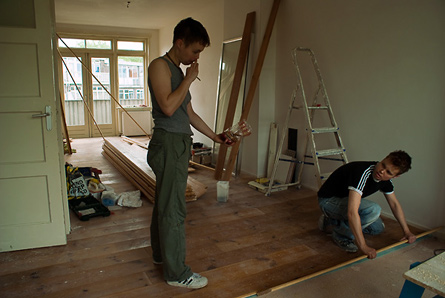 Jack & Jill working at their new home (Jack's not realy working, he's just
pretending for the picture 😉 )  from the Jack & Jill series by Corinne Bot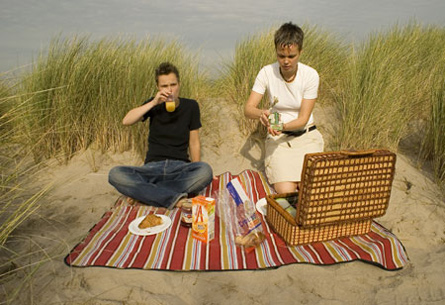 Jack & Jill Picknick from the Jack & Jill series by Corrine Bot
Jack & Jill Ferry Boat from the Jack & Jill series by Corrine Bot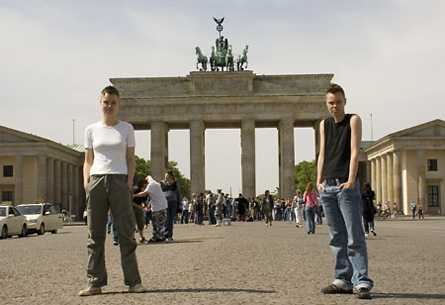 Jack & Jill Brandenburger Tor (Berlin) from the Jack & Jill series by Corrine Bot
Related Links
the Jack & Jill blog!
See Corrine Bot's videos at her website Corrinebot.com