American Craftswoman Caitlin R. Sweet
Artist statement and photos by Caitlin Rose Sweet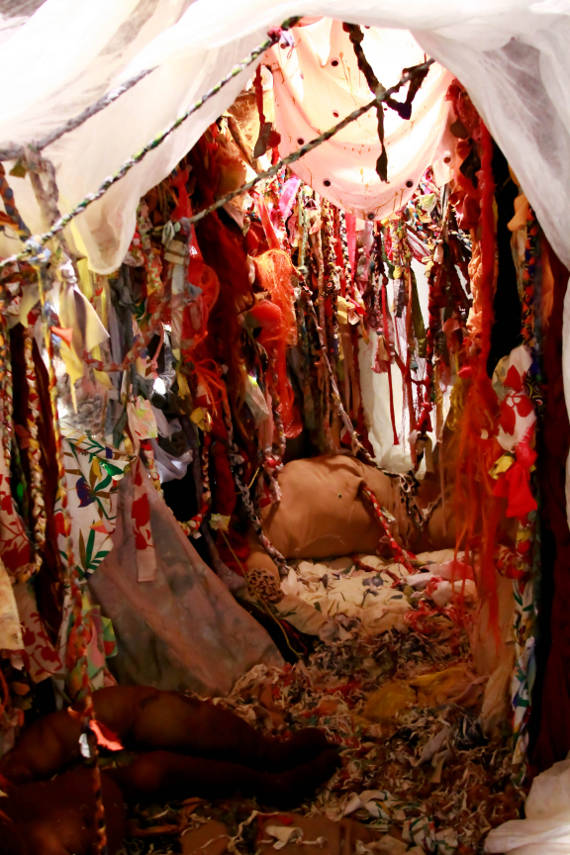 Gay Cave, mixed media, 15'x6', by Caitlin R. Sweet, 2012. Photo by Ty August Chance
Caitlin R. Sweet: I am a conceptual craftswoman who uses the connotations of the handmade as a platform to explore our relationship to the body, sexuality, utopian world building, and the possibility of the everyday to create radicashifts in our perceptions. The work is driven by a material exploration of heavily coded feminine, low craft, working class scraps and immediate cultural information. My artistic approach is flexible and responsive to the resources I gather and heavily informed by the queer tactics of performativity, camp, and disindentification. This exploration manifest as ceramic kitsch objects, interventions with found materials, and interactive community based textile installations.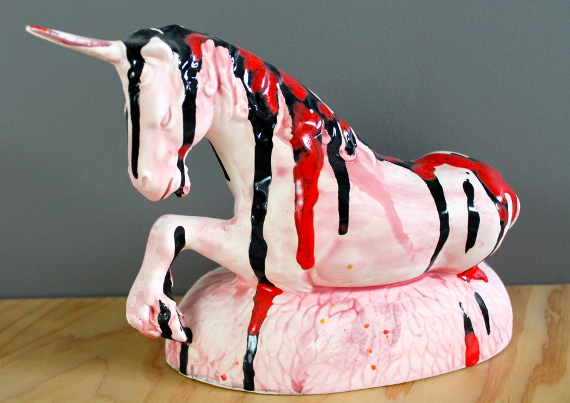 Dark Queen, slip cast ceramic, 8"x6", by Caitlin Rose Sweet, 2013
Craftivism a Queer Feminist Arts and Crafts Group Exhibition
For the exhibition Craftivism I will be doing a different version of the Gay Cave, this cave is inspired by the mythology of the spider queen or goddess. I, with the help of other, will spin a protective web of braids from the trees in the garden to catch negativity and provide a space for queers to gather, feel safe, and connect with each other. Craftivism will open in Brooklyn in July 2013.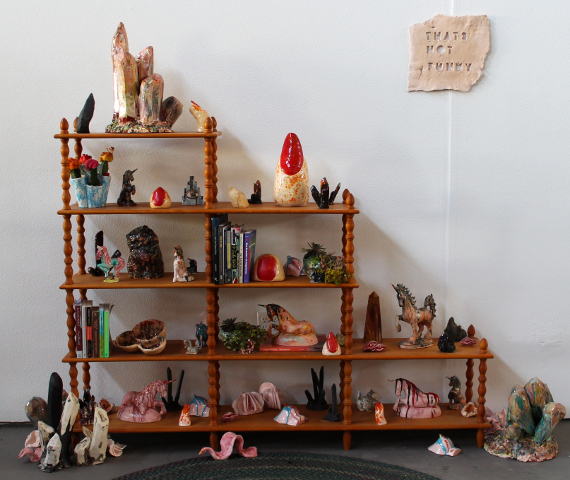 Contingent Lesbian, mixed media, 6'x5', by Caitlin R. Sweet, 2013
About Caitlin R. Sweet
Caitlin Rose Sweet is a craft-based installation artist and independent curator. CRS's work focuses on queer world building and mapping out the shared spaces between craft and queerness. Sweet is a MFA candidate with the Applied Craft and Design program from PNCA and OCAC in Portland, Or. While living in the Bay Area, Sweet collaboratively curated multiple shows for the National Queer Art Festival. The shows included Best Revenge 2012, Take Root 2011, Deep Lez Performance Night and Potluck 2009. She also curated for the GLBT Historical Society and worked with the women's community to curate Fabric of Our Lives. CRS is a West Coast lesbian who believes in queer magic, small dogs, and comes from the foothills of the Appalachian Mountains.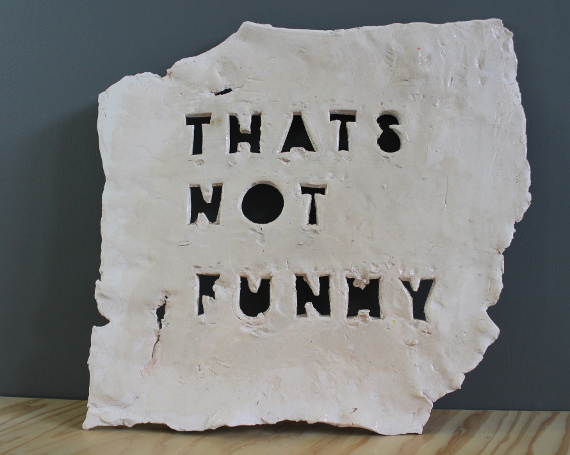 That's Not Funny (words as objects), 1'x1.5', by Caitlin R.Sweet, 2013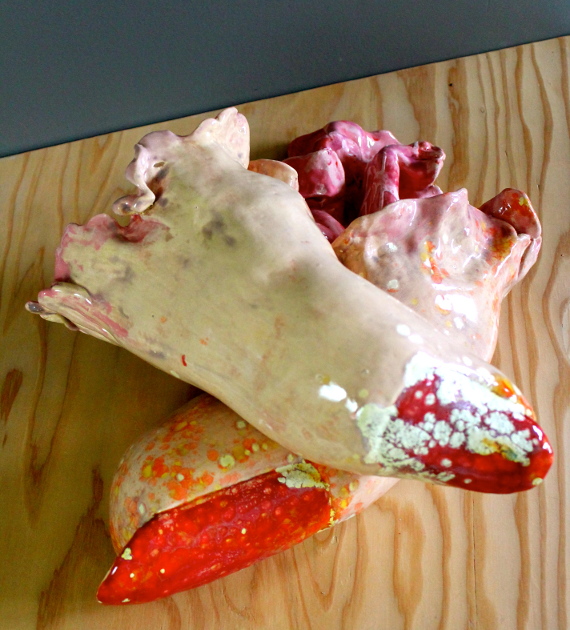 Fingers, ceramic, 2'x9", by Caitlin R. Sweet, 2013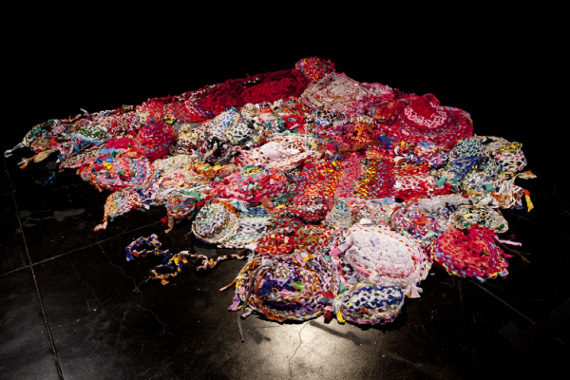 Cord, textile, 20'x13', by Caitlin R. Sweet, 2010. This is an on going interactive installation where the audience can gather on the rug and braid together. The braids are sewn into the larger rug and grow with the community's engagement.