Anastasia Kuba: Nothing but Light – Joss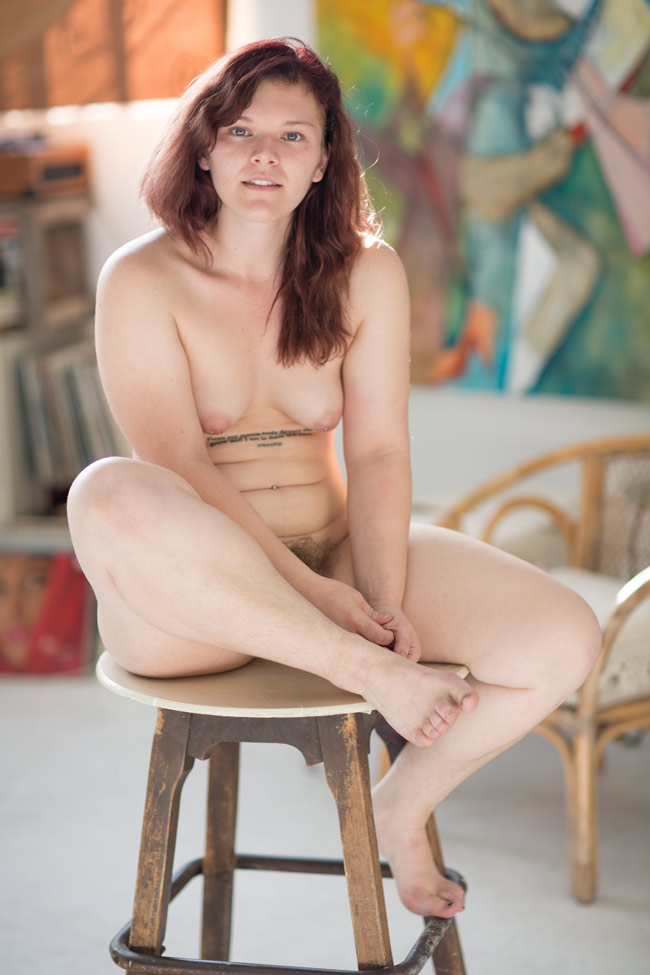 Joss by Anastastasia Kuba, from the 'Nothing but Light' art project.
Joss. They/Them.
"Trauma is intimately connected to why I was drawn to Nothing But Light. As a survivor of sexual abuse, I struggle to discern what is and is not safe and kind to my body, carrying shame more than any other emotion when I do acknowledge its existence. Over the years, this body has learned responses to protect itself, but not before hips mistakenly gave access to hands that were not always safe, were told this body was not my own and it was something to be reveled in for others. Trauma fermented in my bones, creeped up and began to lock those hips tighter, squeezed this body tighter, and told me this is the only way to be safe. But I am my body now, I am skin untouched after 7 years, and I deserve to be Open. Nothing But Light was a space to be and see my skin. Gently, patiently, and in respect.
Anastasia was a safe place, in an unsafe world. And this was not about finding beauty in a body I was not sure I could love, but holding a space with no armor, no locks, and the knowledge that this body deserves nothing less than respect. I was naked in more ways than one beneath her camera, with the unrefined, unresolved parts of me coming to the surface in our conversations, honest but not necessarily healthy perceptions of myself being stated, and then pushed back on from her. I did not let her know how deeply her questions made me reflect on myself after I left her studio. But they do still and show me parts I am proud of, and worse parts that needed to be put in the light. I thank her for this movement, for the lives she is touching and the insights she is catalyzing inside of her subjects. I doubt any of us left without change.
We had both mentioned at one point how often survivors carry their trauma in their hips, how hard it is to open and stretch without sobbing. I told her, how often I find myself still squeezing my legs tight when I am scared. And I remember most vividly from the experience, Anastasia had mentioned how for someone with as much pubic hair as I, there were so few photos where the hair was able to be seen since my legs were almost always crossed shut. So still, even when I don't perceive active threats, parts of my body keep themselves locked. And this is just part of the process to learn to be me and heal, joyously, unapologetically, consciously and most importantly compassionately. In the end, Nothing But Light, for me, was a dedication to slowly opening my hips".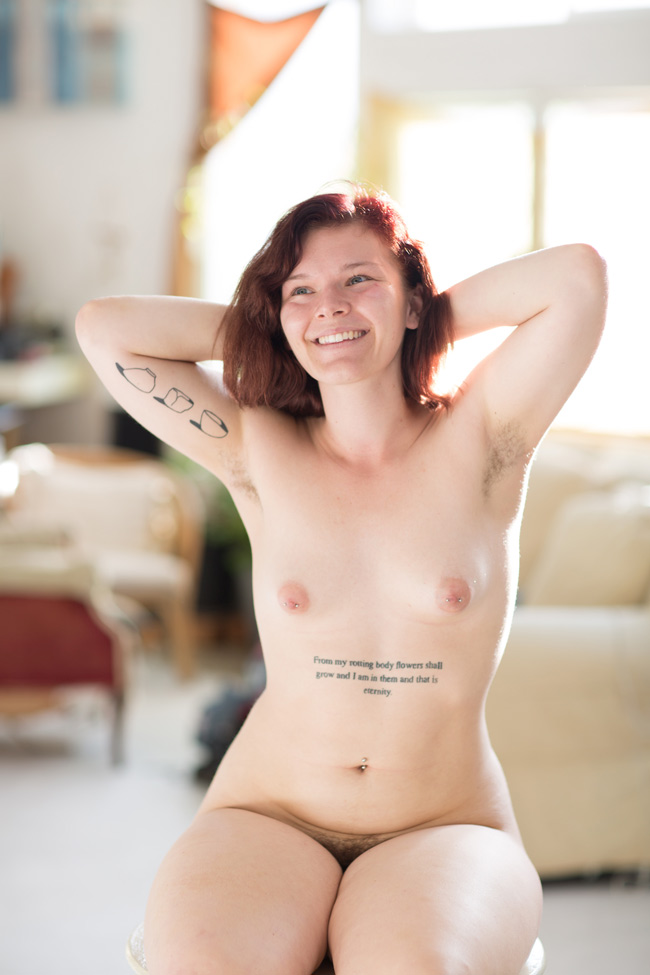 Joss by Anastastasia Kuba, from the 'Nothing but Light' art project.
Nothing but Light
Anastasia Kuba is a photographer and queer woman based in California, USA. Her photographs has been published and exhibited internationally. She was the original photographer for the international "Bare" campaign by Woman Enough that went viral in 2014 and was published all over the world, in magazines such as Cosmopolitan, Huffington Post and Shape. She launched the Nothing but Light art project in 2015 with the intention to photograph and be photographed by 100 people. Photographs are not sold individually, however they might be sold as a collection.
See more photos at the Nothing but Light website.
Related Link
"Nothing But Light" by Anastasia Kuba
Anastasia Kuba: Nothing but Light – Niko