Anastasia Kuba: Nothing but Light – Niko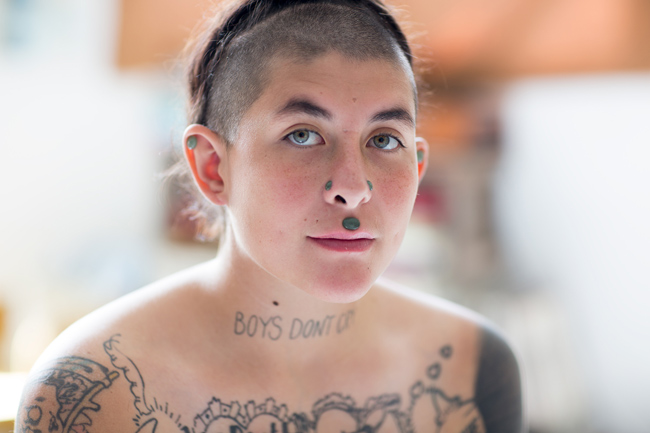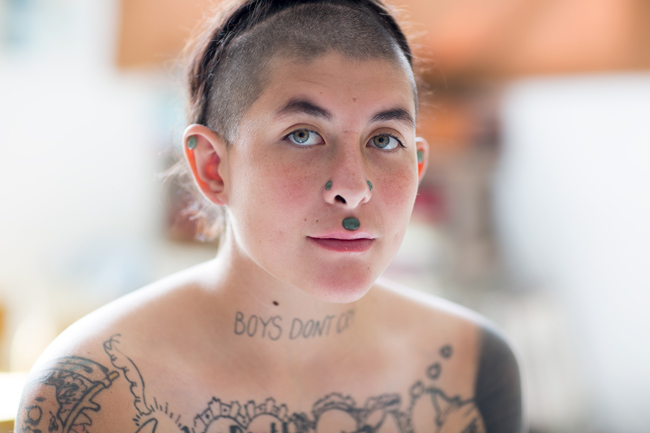 Niko by Anastastasia Kuba, from the 'Nothing but Light' art project.
Niko:
"Between my addictions and mental illnesses there's a lot of blank spaces in my memory. I turn twenty five next month, and everyone just keeps telling me I'm a baby. It's weird to think about the things I've said and done vs. the things I remember saying or doing. The past couple years have been obnoxiously crucial. Hell, the past month has been a shit storm. I have this weird butterfly in my stomach that come this birthday I will be so relieved to be able to say I'm in my mid twenties. I'm currently trying to sober up and remembering to take care of myself. Keeping in mind, I am pretty much a baby. I need to be gentle to myself like one. A friend recently told me, "It's like you never really learned how to live with yourself and other people, so you just hungrily devour anything in your path that looks or feels good." I need to think about my long term self and not just getting lost in the stressful moment. Sometimes I look in the mirror and don't recognize myself at all. I need to start remembering. I am covered in a doodle time capsule, I see where I've been, my changing interests, and how I've felt forever printed on my skin. For once, I'm looking forward to making new memories, the type where I don't need reminders".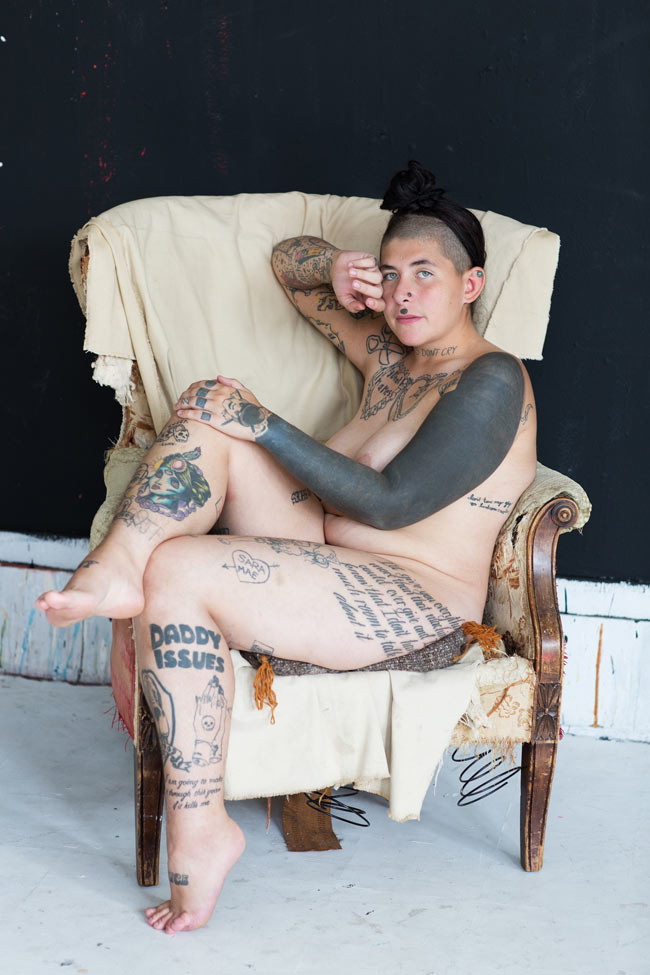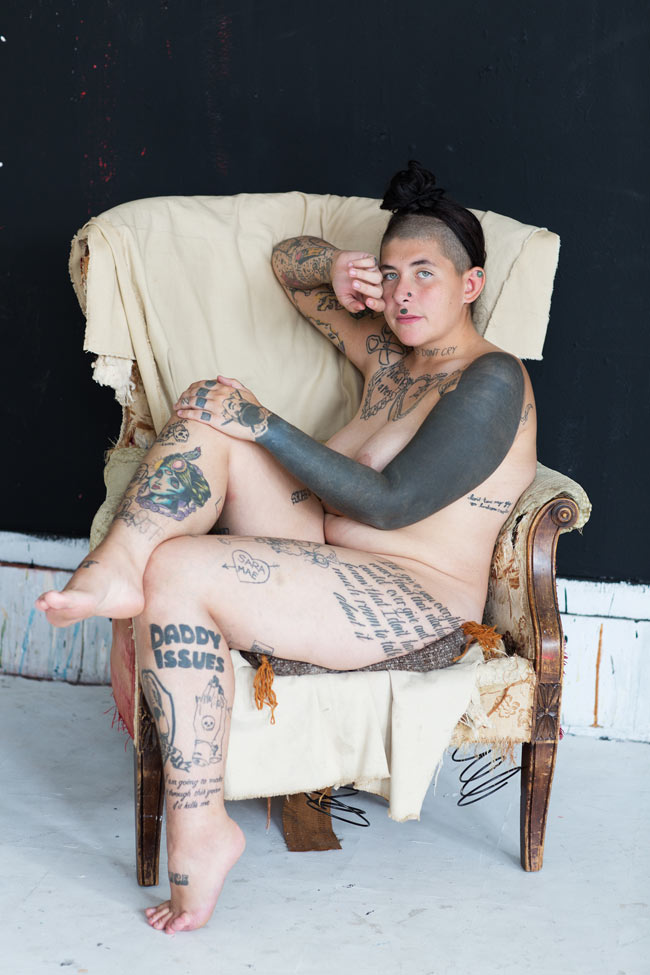 Niko by Anastastasia Kuba, from the 'Nothing but Light' art project.
Nothing but Light
Anastasia Kuba is a photographer and queer woman based in California, USA. Her photographs has been published and exhibited internationally. She was the original photographer for the international "Bare" campaign by Woman Enough that went viral in 2014 and was published all over the world, in magazines such as Cosmopolitan, Huffington Post and Shape. She launched the Nothing but Light art project in 2015 with the intention to photograph and be photographed by 100 people. Photographs are not sold individually, however they might be sold as a collection.
See more photos at the Nothing but Light website.
Related Links
"Nothing But Light" by Anastasia Kuba
Anastasia Kuba: Nothing but Light – Joss