Announcing Mentors For The 2022 QUEER|ART|MENTORSHIP Programme Cycle
Call for participants from Queer|Art|Mentorship in New York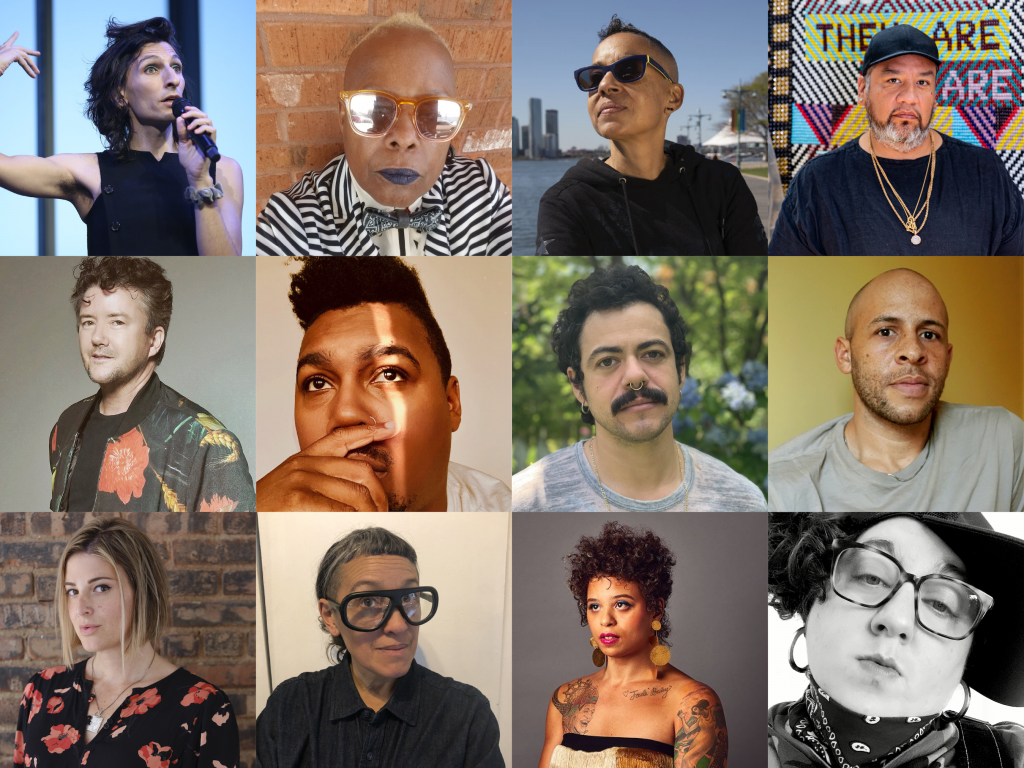 Press photo, portraits of the 2022 mentors from Queer|Art|Mentorship in New York
Queer|Art is pleased to announce the new Mentors for the 2022 Queer|Art|Mentorship (QAM) program cycle. The Mentorship program is the cornerstone of Queer|Art's work, providing a platform of support for LGBTQ+ artists focused on creative issues and long-term sustainability of artistic practice. Now in its 11th year, the organization's celebrated year-long creative and professional development program expands nationally for the first time, supporting both remote and in-person participation between early-career and established LGBTQ+ artists from across the country. In doing so, Queer|Art|Mentorship bridges professional and social thresholds that often isolate artists by generation, discipline, and region. The 2022 QAM Mentors are:
Morgan Bassichis (Performance)
Alexis De Veaux (Literature)
Lola Flash (Visual Art)
Jeffrey Gibson (Visual Art)
Silas Howard (Film)
Saeed Jones (Literature)
Angelo Madsen Minax (Film)
Torrey Peters (Literature)
Will Rawls (Performance)
Julie Tolentino (Performance)
Tourmaline (Film)
Constantina Zavitsanos (Visual Art)
Queer|Art|Mentorship (QAM) was launched in 2011 to establish an intergenerational and interdisciplinary network of support and shared knowledge for LGBTQ+ artists. Now entering its eleventh year, QAM has graduated 110 Fellows, with 69 Mentors, producing a diverse and vibrant community of filmmakers, authors, performers, visual artists, and curators. The program's enduring success is in the many creative and professional relationships it has nurtured, which continue to propel the careers of a new generation of artists. Applications are now open through July 22nd.
Applications open: June 8th, 2021
Intent to Apply Deadline: June 17th, 2021
Meet the Mentors Info Session: July 1, 2021
Application Deadline: July 22, 2021
Program Duration: January 2022—December 2022
QAM Annual exhibition: November—December 2022