Art and Activism in the Bay: conversations with LGBTQ artists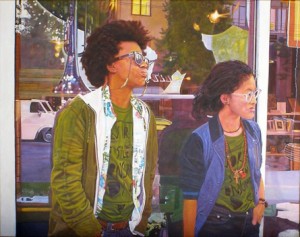 Art and Activism in the Bay: conversations with LGBTQ artists
26 May at 14:00–16:00 hrs.
Koret Auditorium
100 Larkin St, San Francisco, California, USA
Conversations with LGBTQIA Artists and Activists: Valentin "Tina" Aguirre, Cathy Arellano, and Lenore Chinn
As LGBTQIA people involved in liberatory struggle, what has compelled and nourished our culture of resistance in the Bay Area?
This intergenerational conversation will seek to contextualize artwork produced as interventions against imperialism, homophobia, and racism.
This panel discussion aims to share the personal accounts of longtime San Francisco Bay Area residents who have used teaching, writing, storytelling, theater, and visual art as part of their political activism.
Featuring LGBTQIA participants in the local cultural renaissance of the 1970s-1990s community organizing scenes, panelists include: GLBT Historical Society Board of Directors Co-Chair, Valentin "Tina" Aguirre; Mission District author and teacher Cathy Arellano; and artist and founding member of Queer Cultural Center Lenore Chinn.
The Main Library is accessible for wheelchair users. To request other accommodations, call 415-557-4557 or contact marti.goddard@sfpl.org. Requesting accommodations at least 72 hours in advance will help ensure availability.
The Art and Activism in the Bay panel discussion is presented in conjunction with the Degenderettes Antifa Art exhibition on view in the James C. Hormel Center March 17th – July 19th, 2018.
[Image above: painting by Lenore Chinn]