Artist Showcase: Catherine Allport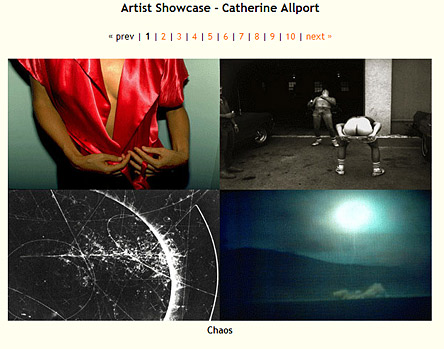 The introduction to American photographer and lesbian activist Catherine Allport's online presentation reads:
"I stay close to the bone of the unconscious in my work, allowing it to lead where it will, and becoming conscious in the process. The work here is collectively titled Under The Shadow, and refers to what is hidden in the psyche that compels us to bad behavior—behavior that collectively threatens our own survival and the survival of the planet."
Note from the editor: I think that it is a fine body of work. However, the original slideshow is no longer online.