"ichdich" by Anja Müller and Barbara Dietl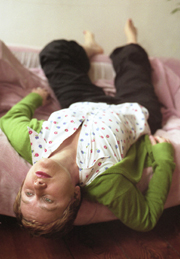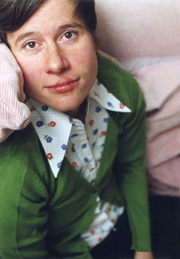 The Berlin photographers Anja Müller and Barbara Dietl have been working together for 3 years on a serie of photos. They have had dates in lots of different places both indoor and outdoor to take photos of each other. They use their skills as professional photographers when they make carefully staged portraits of each other, and the next moment they let go of the formal style in order to borrow some of the informal visual elements of the snapshot photography. The German photographers did not work together to make portraits of "dich" (= you) or "ich" (= I), instead they wanted to start a visual dialog with dual photos – the one not existing without the other.
Their visual dialog shows in a subtle way that the physical world of the two women on the photos is the same. It is almost symetrical – yet very different. We can see that they are at the same place, but their response to it and the other is very different. The photos are a very private and poetic description of a female symbiose, which they call "ichdich". 
They look at each other with a very loving eye, thus some of the photos are very erotic. Looking at these photos I can hear the click of the camera and I feel that each new photo it is a moment floating in time, a moment that can be the start of a whole new story.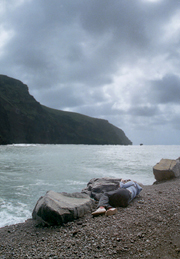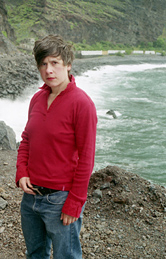 Anja Müller and Barbara Dietl has published their photos as a catalogue (80 pages, 13 x 16 cm) with the title "ichdich". (The book is available from Amazon.de and costs 8 euro. ISBN: 3887693523)
You can read the German introduction to catalogue by Waltraud Schwab and visit the online presentation of "ichdich" to see more photos.
See also:
Anja Müller
Barbara Dietl