Barbara Hammer Lesbian Experimental Filmmaking Grant
Excerpts from press release by Queer|Art, New York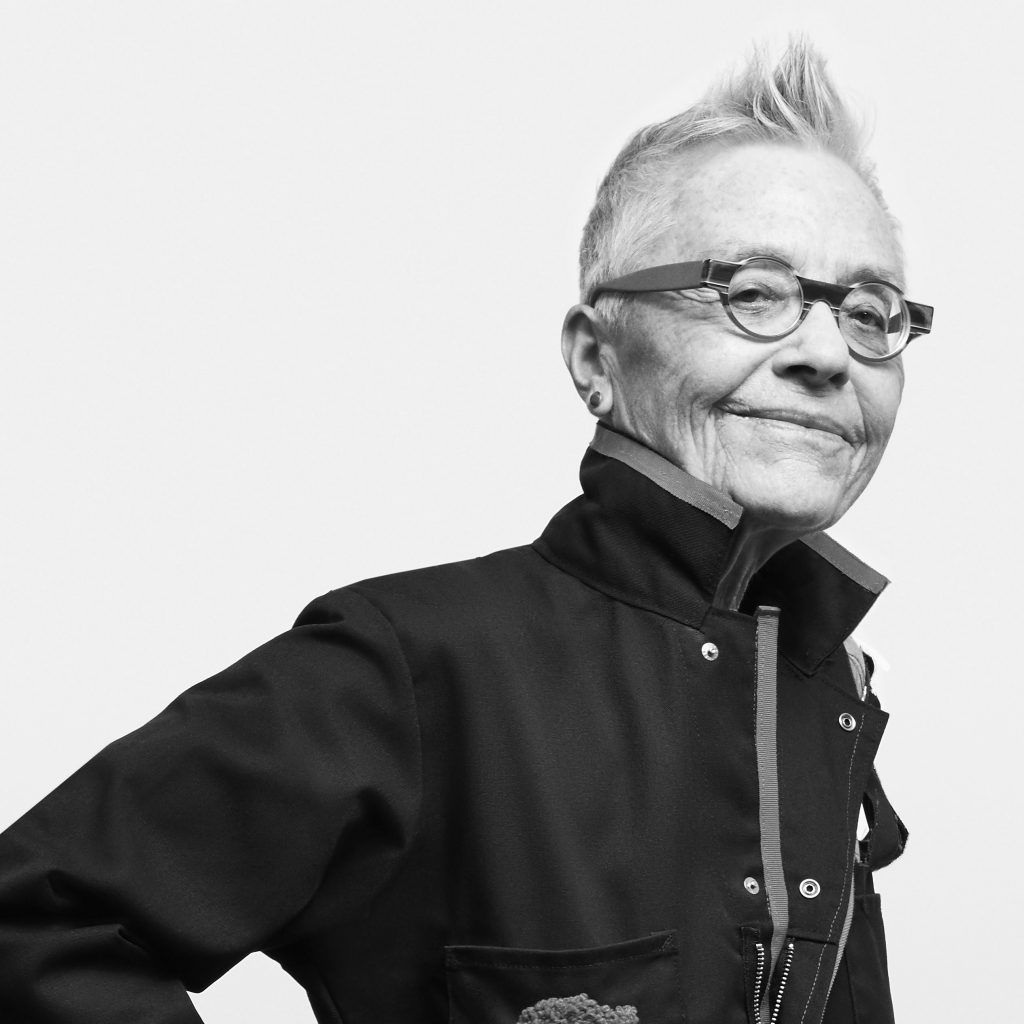 Barbara Hammer by Eric McNatt for the 2017 Queer|Art Community Portrait Project
Applications are open!
The Barbara Hammer Lesbian Experimental Filmmaking Grant [administrated by Queer|Art, New York] is an annual grant that will be awarded to self-identified lesbians for making visionary moving-image art. Work can be experimental animation, experimental documentary, experimental narrative, cross-genre, or solely experimental. Applicants must be based in the U.S. This grant was established by Hammer in 2017 to give needed support to moving-image art made by lesbians. The grant is supported directly by funds provided by Hammer and administered through Queer|Art by lesbians for lesbians, with a rotating panel of judges.
In her last few months with us, Barbara decided to increase the grant amount, as she understood so well that a bit of financial help could make a big difference in a project. This year Queer|Art is pleased to announce that the grant has increased to $6,000.
Applications close July 17, 2019.
2019 Hammer Grant Judges:
Tirtza Even is a documentary-maker and video artist. Kara Lynch is a time-based artist and Associate Professor of Video and Critical Studies. Clara López Menéndez is an art worker practicing in the fields of curating, pedagogy, art criticism, and performance.
About Barbara Hammer
Legendary lesbian experimental filmmaker Barbara Hammer (1939-2019) died this March from endometrioid ovarian cancer, which she approached with the same experimental and fearless spirit that she did everything in her life, and through which she ultimately found peace, acceptance, and new purpose. In her final years, she worked hard to make sure we—as a community of friends, colleagues, and fellow artists—were prepared for this moment: speaking out through lectures, performances, and interviews about one's right to die when living with terminal illness; arranging for her archive of personal papers, research, and films to be safeguarded by the Beinecke Library at Yale; and establishing with Queer|Art, in her name, this grant for lesbian experimental filmmakers.
Barbara Hammer (1939-2019) began making films in the 1970s. She is most well-known for making the first explicit lesbian film in 1974, Dyketactics, and for her trilogy of documentary film essays on queer history: Nitrate Kisses (1992), Tender Fictions (1995), and History Lessons (2000). Her cinema is multi-leveled and engages audiences viscerally and intellectually with the goal of activating them to make social change, often through an exploration of the materiality of the filmmaking process and its relationship to the body's potential as subject, form, author, and screen. She has been honored with seven retrospectives, including a forthcoming exhibition [Barbara Hammer: In This Body] later this year at the Wexner Center for the Arts in Columbus, Ohio. Previous retrospectives took place at The Museum of Modern Art in New York City, Tate Modern in London, Jeu de Paume in Paris, the Toronto International Film Festival, Kunsthalle Oslo in Norway, and The Leslie Lohman Museum of Gay and Lesbian Art in New York City. Her book Hammer! Making Movies Out of Sex and Life was published in 2010 by The Feminist Press at The City University of New York.
Related Link
Barbara Hammer Archive Adds to Beinecke Library's Collections of LGBTQ Creativity By Michael Morand, September 13, 2017.
By Michael Morand